20 quick homemade desserts for Valentine's Day! Mousse desserts, cookies, parfaits, pudding desserts, truffles, dips and much more! All ready in 30 minutes or less.
If you are looking for easy homemade desserts then you are in the right place! You'll find here a bit of everything so make sure you'll check them all out. These easy Valentine treats are perfect for those who want to make their loved ones something special that is ready in no time.
So let's have a look at these 20 quick homemade desserts: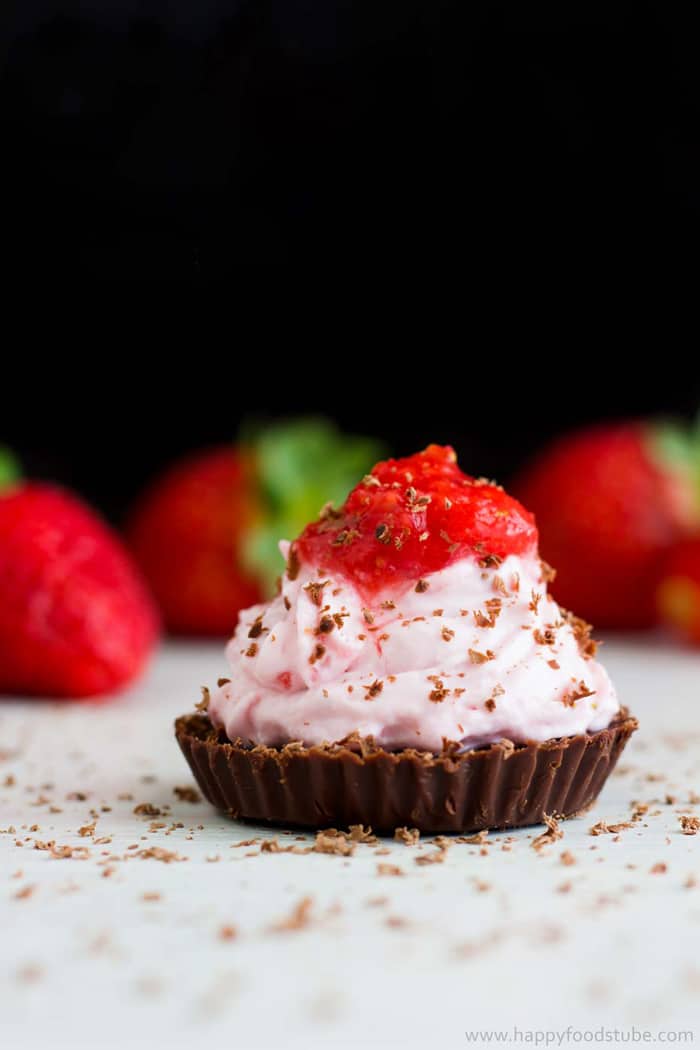 Mini Chocolate Strawberry Mousse Dessert from  HappyFoods Tube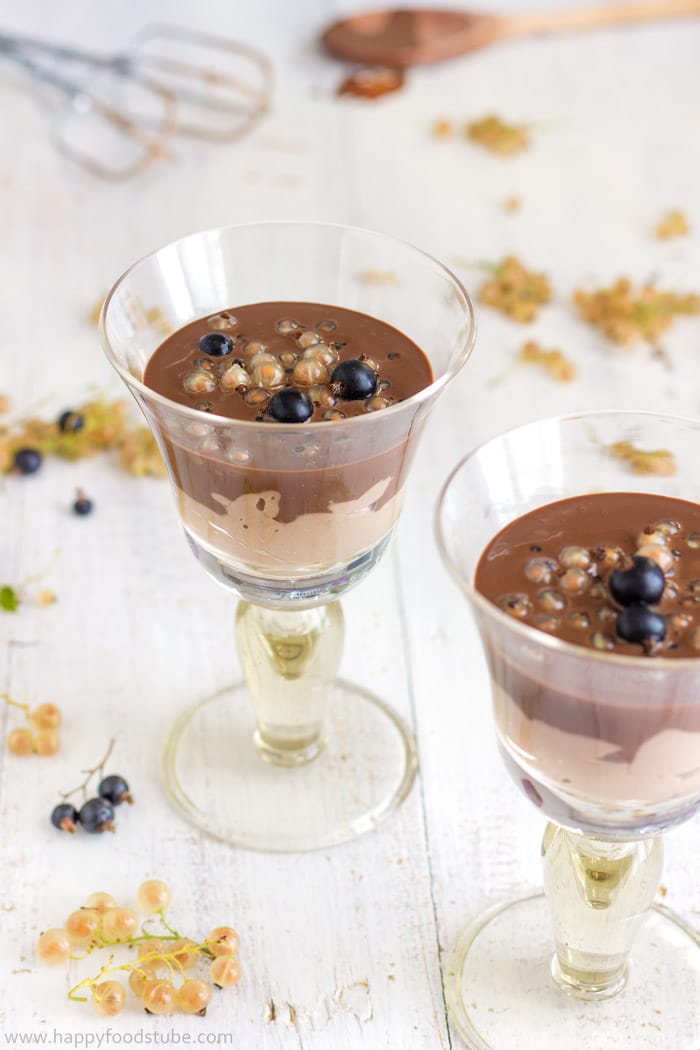 Chocolate Pudding Dessert with White Currant from HappyFoods Tube
Skinny S'mores Parfaits from It's Cheatday Everyday
Triple Chocolate Crunch Bars from Tastes of Lizzy T
The Best Chocolate Chip Cookie Cake from Julie Blanner
No Bake Persimmon and Pomegranate Dessert Cups from HappyFoods Tube
No Bake Strawberry Pistachio Cardamom Tart from Spoonful of Flavor
Valentine Snack Mix from Julie's Eats and Treats
Chocolate Raspberry Mousse from Certified Pastry Aficionado
Mini Chocolate Caramel Cups with Lemon Curd from HappyFoods Tube
Red Velvet Oreo Truffles from Greens & Chocolate
Sweetheart Ice Cream Breakfast Parfait with Häagen-dazs from The Worktop
Chocolate Cream Cheese Fruit Dip from Countryside Cravings
No Bake Strawberry Pie Bites from Spoonful of Flavor
Mini Heart-Shaped Monkey Bread from Home Cooking Memories
Sprinkled Toffee Homemade Valentine's Candy from Julie Blanner
Strawberry Milk from Celebrating Sweets
4-Ingredient Gluten-Free Shortbread Cookies (Low Carb, Sugar-Free) from Wholesome Yum
Coconut Ice Cream Balls from Valentina's Corner
Strawberry White Chocolate from A Latte Food
Hope these quick Valentine's Day desserts will inspire you to make something special and homemade for your loved ones this year.