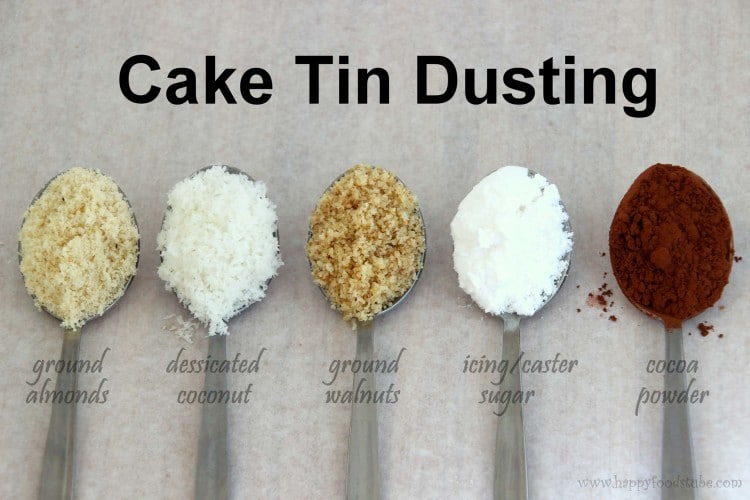 Wow! Did you know? Baking will never be the same! No one likes cakes stuck to their tins! That is why we prepare the tins before baking.
We all know that prepping cake tins before baking is vital! We grease, dust or line them with baking paper. Sometimes we use a combination of these methods (to read more about cake tin prepping visit our website: How to Prepare Cake Tins/Pans or check out our Youtube Video)
But did you know that you don't have to use flour only for dusting? Flour works just fine but why not increase your cake's flavor by using the right ingredients?
5 Cake Tin Dusting Ideas:
For a Chocolate Cake use cocoa powder to bring out the flavors!
Baking an almond cake? Why not dust your cake tin with ground almonds!
Are walnuts one of your cake ingredients? Use ground walnuts for dusting!
Desiccated coconut is a great choice for any coconut flavored cake!
For any light colored cake try using icing or caster sugar!