Do you want to try something different for your kid's birthday? Why not try a cake that is made of candies! It doesn't need baking and it's ready in about 15 minutes. I've seen this unusual cake for the first time in my life in a supermarket in Spain. The main body o the cake is a polystyrene dummy that is similar to cake dummies but it is not that high. You can make as many tiers as you like and decorate with as many sweets as you wish.The most important "ingredients" are marshmallows & fizzy belts. Then it is up to you what candy you choose as a "main body filling". There are unlimited options: Haribo Gummy Bears, Jelly Beans, Sour Straws, Liquorice Candy,… It is a perfect present for a kid! I know I would have been over the moon if I got such a cake!
Watch the video for this recipe: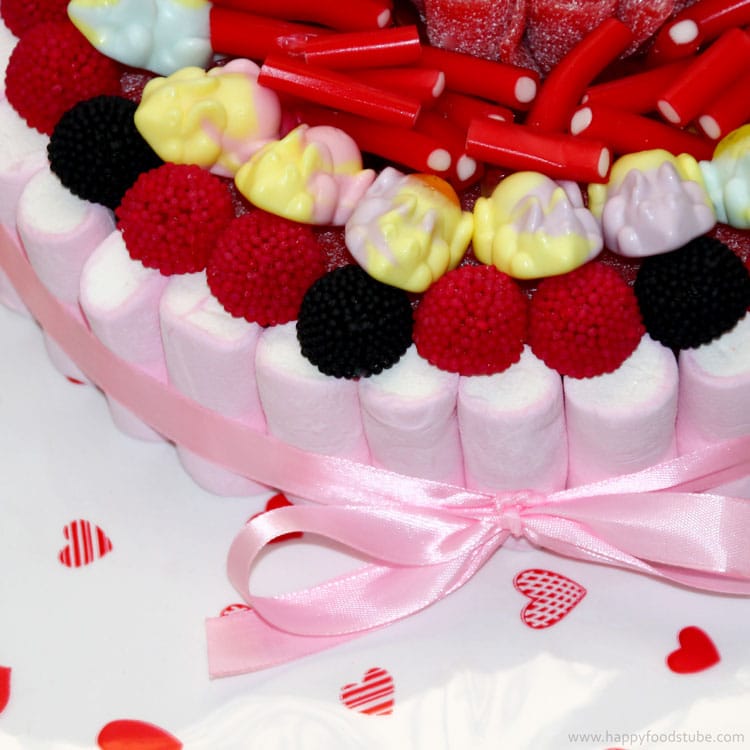 Related Posts:
Browse more Dessert Recipes or visit our
channel to see the videos.
Save