This is a simple recipe for a side dish. These creamy corned beef mashed potatoes are full of flavor thanks to corned beef, jalapenos and dill pickles!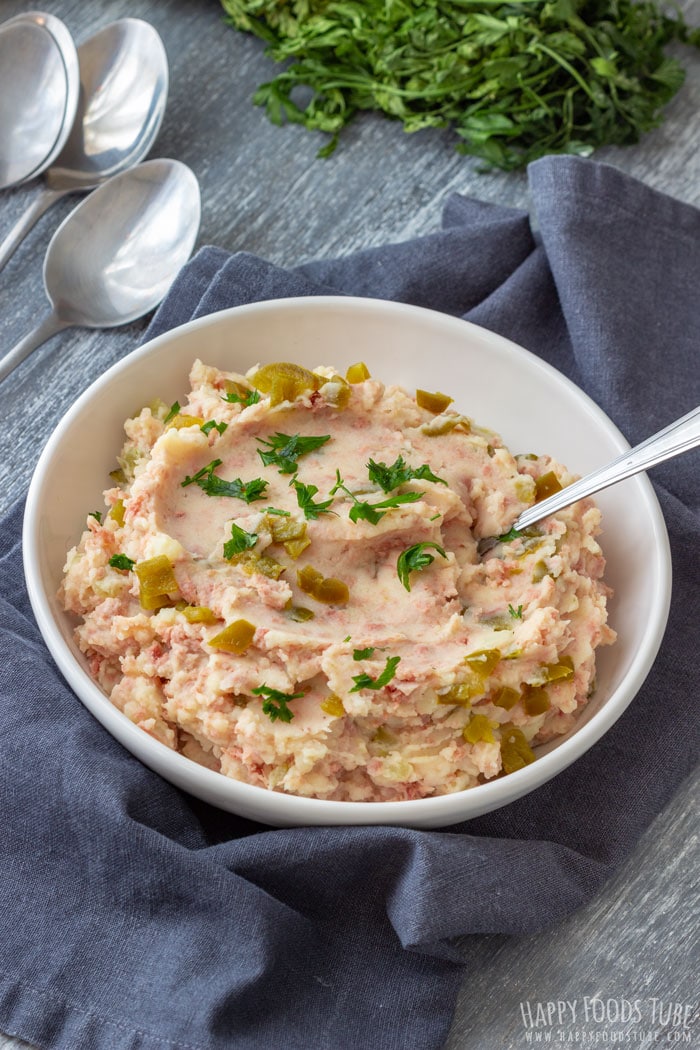 Corned beef mashed potatoes might be a bit different from what you are used to but they are so worth trying!
All it takes is adding a few more ingredients to your mashed potatoes and right away you bring this side to a whole new level.
Irish Colcannon is the perfect example. Spring onions, leeks and kale give mashed potatoes a ton of flavor!
By the way, if you ever end up with leftover mashed potatoes you can use them to make Mashed Potato Croquettes or Mashed Potato Flatbread. Both are easy recipes worth trying!
Before you read more about this corned beef mashed potatoes recipe, have a look at the difference between the British and American version of corned beef so we are all on the same page.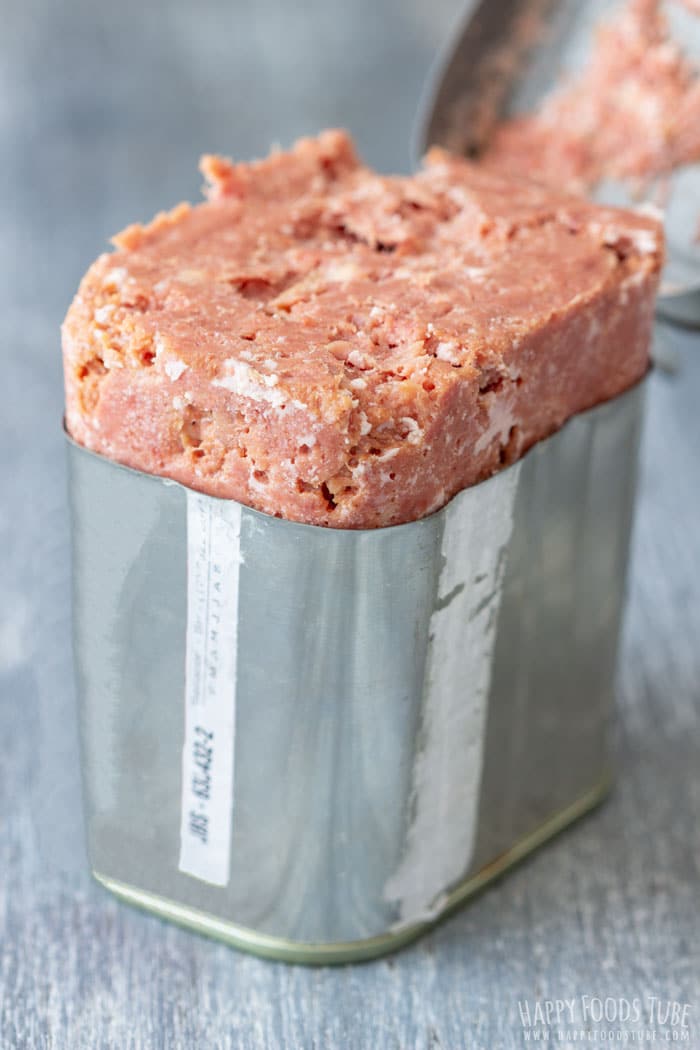 What is corned beef?
This is what Google says:
1. BRITISH:
beef preserved in brine, chopped and pressed and sold in cans.
2. NORTH AMERICAN:
beef brisket cured in brine and boiled, typically served cold.
I used the British version to make this corned beef mashed potatoes recipe. Now I am pretty sure that if you want to try it but can't find the cans in your grocery store, you can easily substitute it with the North American version. Just cut it into as small pieces as possible.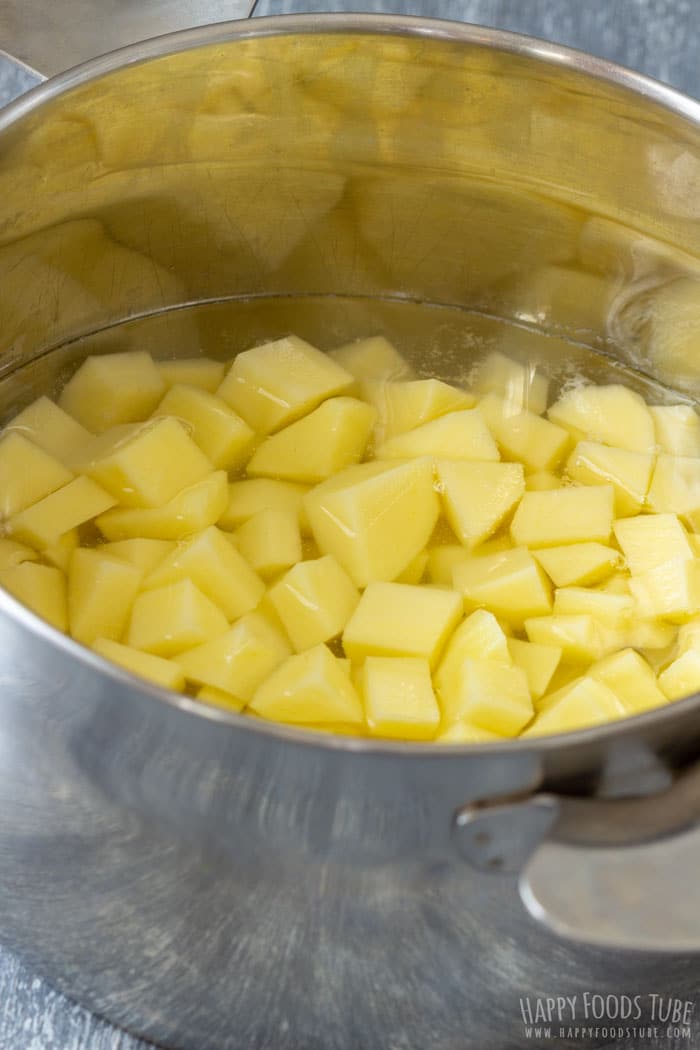 How to make corned beef mashed potatoes
The whole process is pretty easy and straight forward:
Boil the potatoes
Mash the potatoes.
Stir in the corned beef and finely chopped dill pickles (gherkins) and/or jalapenos.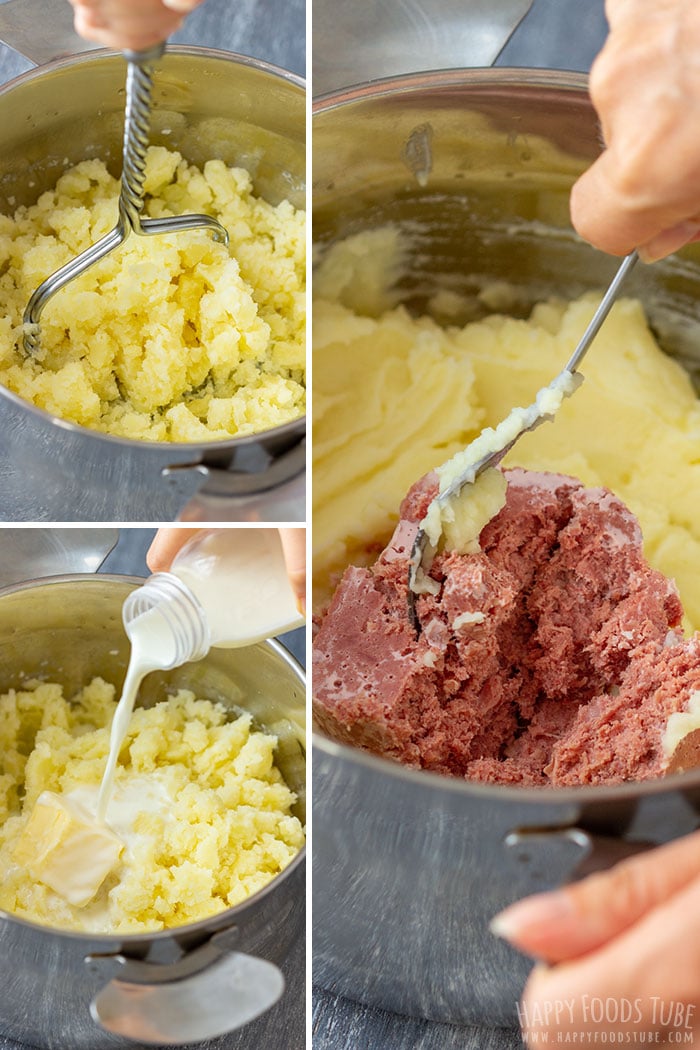 I always peel the potatoes and cut them into pretty small pieces. This way they cook faster and I also don't have to wait until they cool off to peel them.
This is probably the "hardest" part of the recipe so if you can boil potatoes, you are good to go!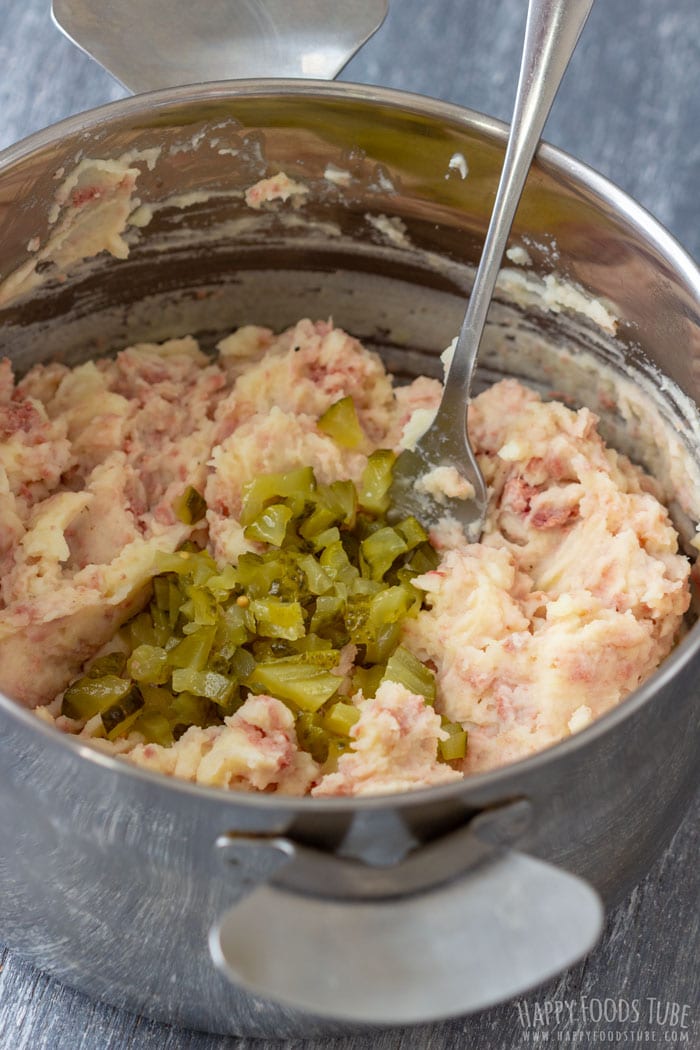 What potatoes are best for making mashed potatoes?
In general, potatoes with higher starch content are the best (like Yukon Gold or Russet). They will make your mash creamier and fluffier.
However, in this case I don't think it matters that much but if you can buy any of the two varieties mentioned above, it will be great.
Tips for making corned beef mashed potatoes
The butter and milk can be omitted but it makes the mash creamier.
The amount of dill pickles (gherkins) and jalapenos can be adjusted to your liking. You can also omit them completely.
I used sliced green jalapenos from a jar (Old El Paso or similar). I don't recommend using fresh jalapenos. In my opinion the jarred ones are better for this recipe.
Corned Beef Mashed Potatoes
This is a simple recipe for a side dish. These creamy corned beef mashed potatoes are full of flavor thanks to corned beef, jalapenos and dill pickles!
Ingredients
1¼

lbs

Potatoes

(600g)

1

tsp

Salt

½

cup

Milk

(120ml)

2

tbsp

Butter

(30g)

7

ounces

Canned Corned Beef

(200g)

¼

cup

Dill Pickles

/ Gherkins (40g)
Optional:
¼

cup

Jalapenos

, drained & sliced

Fresh Parsley

for garnish
Instructions
Wash, peel and cut the potatoes into small pieces. Transfer them into a pot and pour water over – just enough to cover them. Add salt. Cover the pot with a lid and bring to a boil. Once boiling, reduce the heat to low (leaving the lid on) and simmering until they are cooked through.

Drain the water. Mash the potatoes using a potato masher/fork. Add milk and butter and mix well until well combined and smooth.

Finely chop dill pickles, jalapenos and parsley. Stir the pickles and jalapenos into the mash and garnish with fresh parsley.

Best served warm!
Notes
Gold Yukon or Russet potatoes are both great choices but if you use some other variety, that's fine too.
Avoid adding too much water to the potatoes. Just make sure they are all submerged. In my case 2 cups (500 ml) were enough. This will reduce the time needed for the water to come to a boil.
Add as milk as you like (less or more) to make the mashed potatoes to your liking.
The amount of butter added can be easily adjusted or omitted completely.
Jalapenos and parsley are completely optional.
Nutrition Facts
Corned Beef Mashed Potatoes
Amount Per Serving
Calories 165
Calories from Fat 81
% Daily Value*
Fat 9g14%
Cholesterol 28mg9%
Sodium 1130mg49%
Potassium 547mg16%
Carbohydrates 13g4%
Protein 8g16%
Vitamin A 410IU8%
Vitamin C 21.1mg26%
Calcium 61mg6%
Iron 3.9mg22%
* Percent Daily Values are based on a 2000 calorie diet.
** As an Amazon Associate I earn from qualifying purchases.
LEAVE A COMMENT
RELATED POSTS