This is a quick pumpkin flatbread recipe. It is the perfect companion to curry and chili recipes, as well as soups and dishes with plenty of sauce. Only 4 ingredients!
If you have some pumpkin puree on hand, why not try making pumpkin flatbread? This recipe is also vegan friendly.
This 4 ingredient pumpkin flatbread is ready in no time and makes it a great cooking project for kids.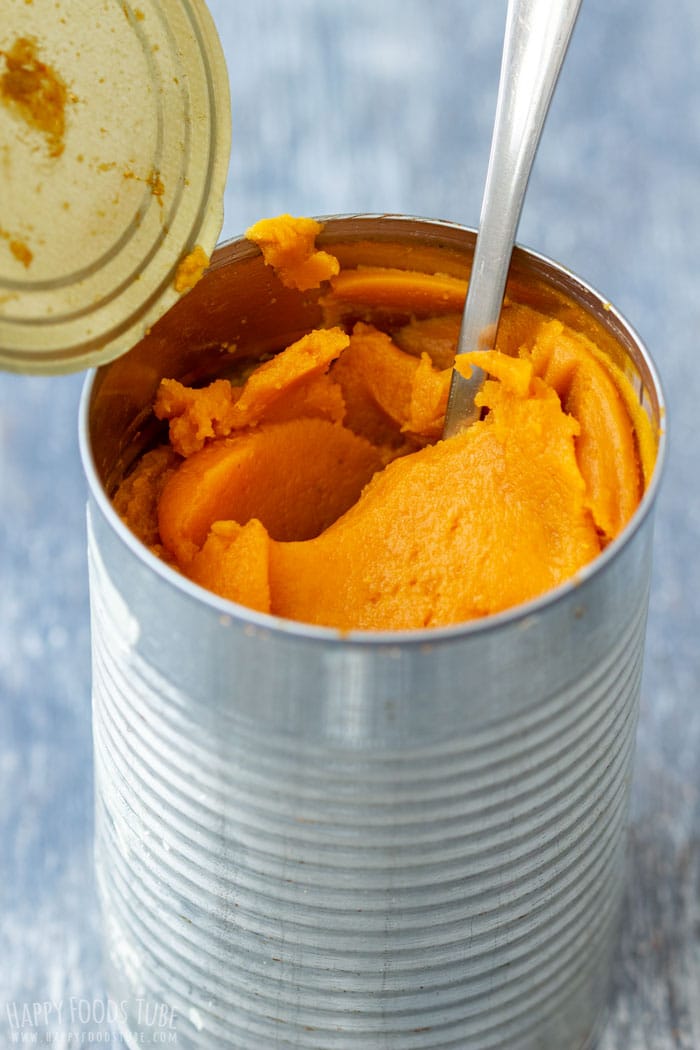 How to make pumpkin flatbread
Put all the ingredients – pumpkin puree, flour, salt and pressed garlic onto a clean work surface. First, mix all the ingredients around so that they are distributed evenly (especially the salt and garlic). Then start bringing them together to form dough.
It does not really matter if your kneading technique is not perfect. All you want to do is combine all the ingredients and form a ball – a.k.a. dough. The way you knead it is not important as long as you knead.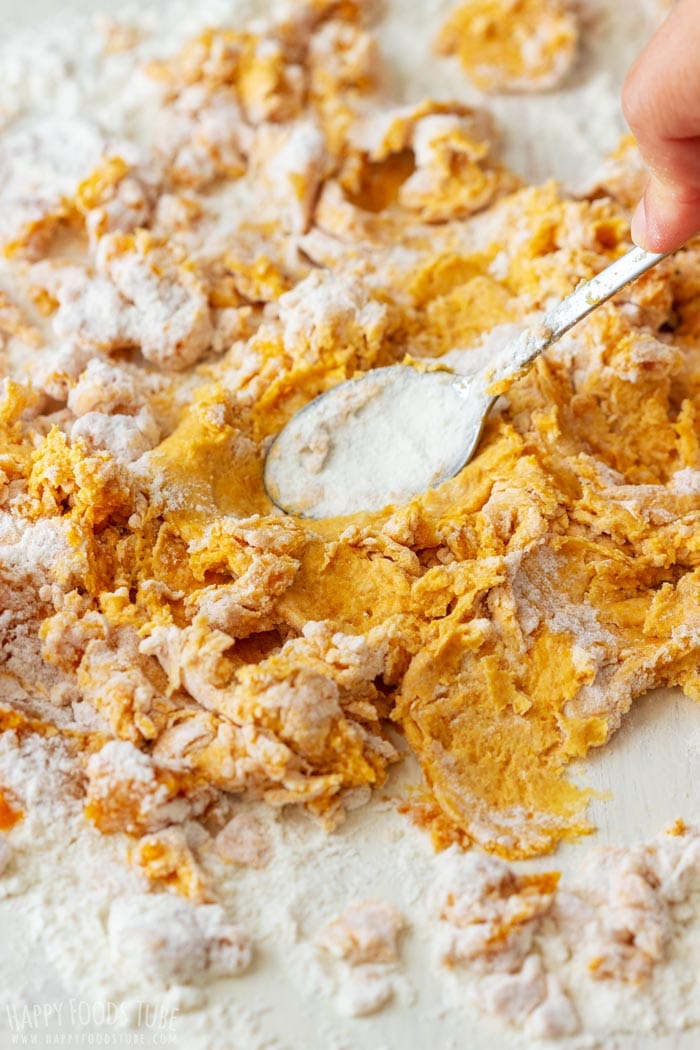 The dough will be sticky but it will be OK to work with. Don't be tempted to add more flour at this stage. The more you add, the dryer they turn out.
Now roll the ball into a thick sausage so you can easily cut it into 6-8 pieces. Don't worry if they are not exactly the same size. Homemade pumpkin flatbread does not have to be perfect.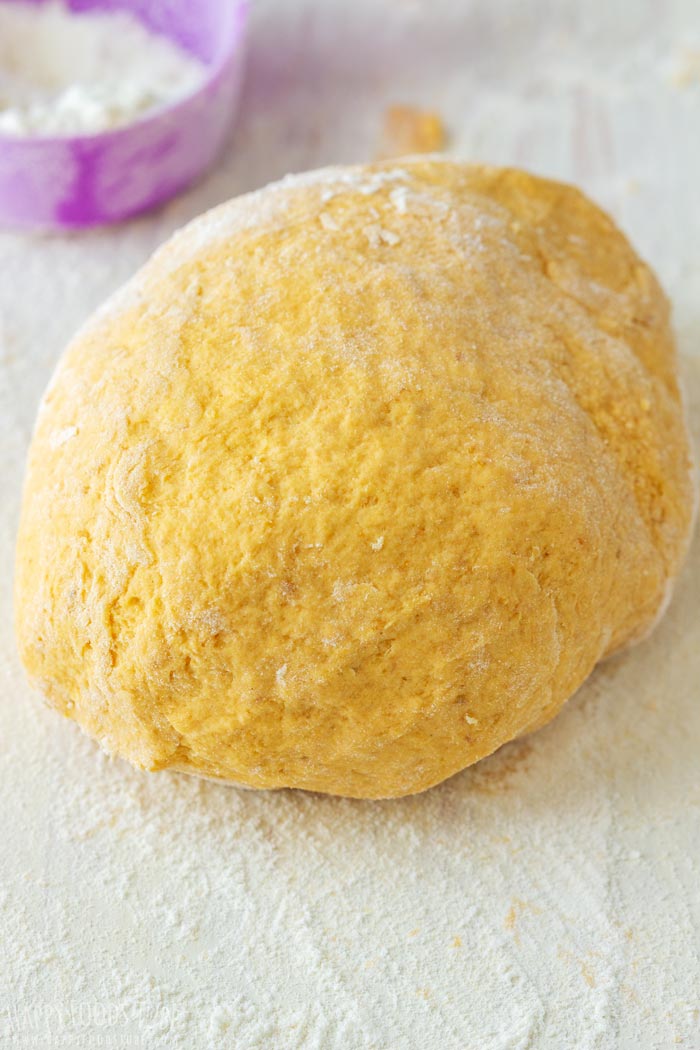 Take one piece of the dough and dust it generously with flour (on both sides). This is the time when you can use a generous amount of flour. Just make sure the surface is dusted well and you should be fine. It will help you roll out the flatbread easier.
Cooking pumpkin flatbread is easy. All you have to do is transfer the rolled out flatbread into a skillet/pan and toast it on both sided until ready. This takes about 2 minutes per side.
You might need to change the temperature from time to time from high to medium, if you see them burning.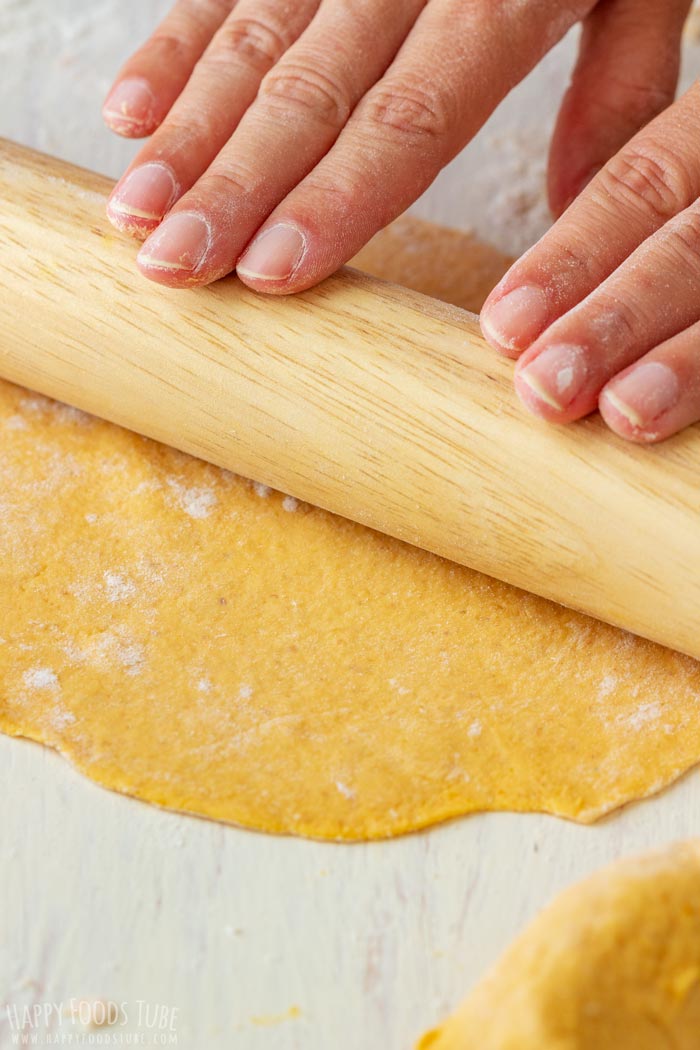 What to serve pumpkin flatbread with?
Chili recipes as well as curry recipes are my favorite ones (Instant Pot Sweet Potato Curry) but the options are limitless.
In general soups and meals with plenty of sauce are the best so you can also dunk them in.
I also like it on its own, brushed with a very thin layer of olive oil, herbs and pressed garlic. The recipe is provided below in case you would like to try it. Also try spreading butter over and sprinkling some extra salt while they are still warm. They are addictive!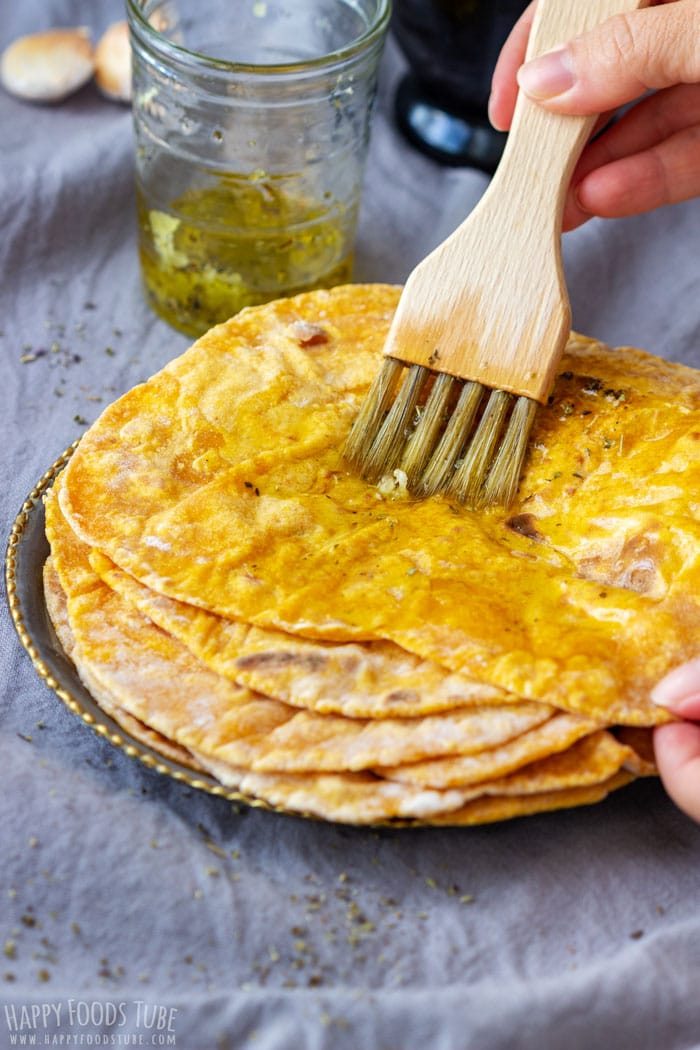 How do you keep pumpkin flatbread warm?
The best way is to wrap them in an aluminum foil right after you make them. Have a sheet ready before you start toasting them.
When the flatbread is ready, simply transfer it onto the foil and wrap it tight. When your next one is ready, open the foil, add the flatbread and close again. Repeat until done. The flatbread will keep warm and soft for about 20-30 minutes.
Note:
Pumpkin flatbread is dry-toasted like Sweet Potato Flatbread and Mashed Potato Flatbread. Dry-toasting means that there is no oil/butter or any other fat used to cook them.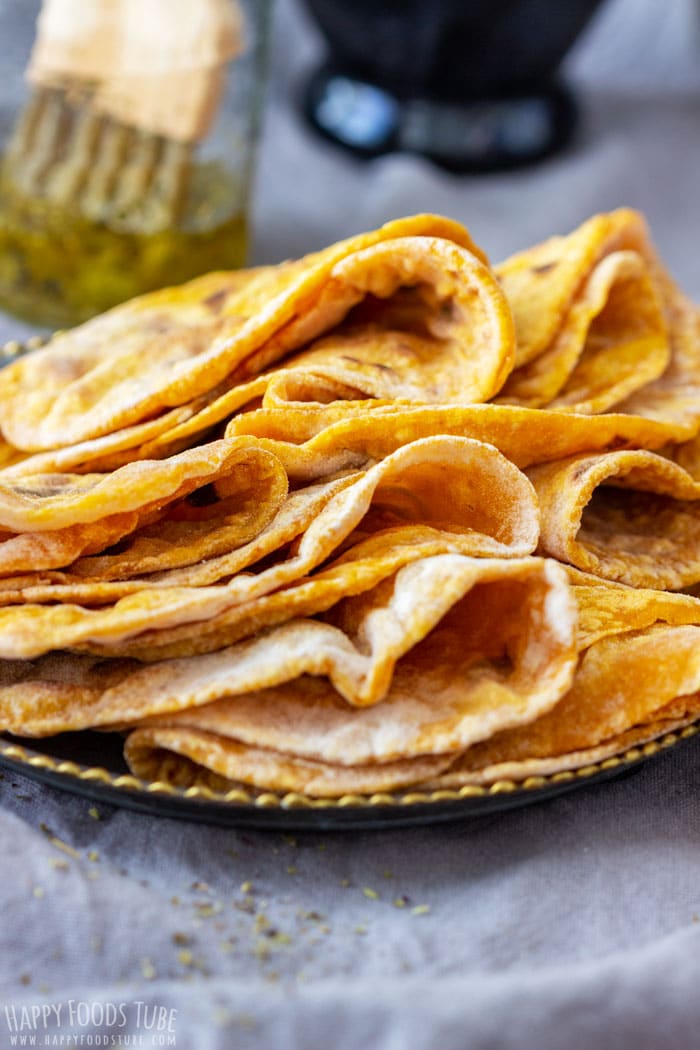 Useful tips
If you don't have a garlic press I suggest omitting the garlic. Mincing it with a knife is not a good choice in this case as it would not flavor the pumpkin flatbread the same way.
Every garlic tastes differently – some are stronger than others so if you don't taste the garlic in each bite, that's completely OK. The next time you can increase the amount of garlic if you prefer a stronger taste.
Pumpkin flatbread is best enjoyed right away. It does not re-heat well in the microwave.
Make sure to use unsweetened pumpkin puree!
Easy Pumpkin Flatbread
This is a quick pumpkin flatbread recipe. It is the perfect companion to curry and chili recipes, as well as soups and dishes with plenty of sauce. Only 4 ingredients!
Instructions
On a clean work top, mix all the ingredients together. Start kneading them until you form dough.

Roll it into a thick sausage and cut into 6-8 pieces.

Roll out each piece thin. Make sure to dust your work surface as well as the dough well.

Cook on a hot and dry frying pan/skillet for about 1-2 minutes per side or until they have nice brown spots.

To keep them warm, wrap them into aluminum foil.
Notes
Use unsweetened pumpkin puree, not pumpkin cake filling.
If you don't have a garlic press, omit this ingredient. I don't recommend mincing the garlic with a knife. It will not have the same effect.
This flatbread does not re-heat well in the microwave.
Nutrition Facts
Easy Pumpkin Flatbread
Amount per Serving
% Daily Value*
* Percent Daily Values are based on a 2000 calorie diet.
** As an Amazon Associate I earn from qualifying purchases.
LEAVE A COMMENT
RELATED POSTS