Looking for tasty side dish recipes for steak, chicken, fish or pork? We've got you covered with these 10 must try potato side dishes! Choose from creamy potatoes au gratin, potato salad, roasted potatoes, smashed potatoes and more.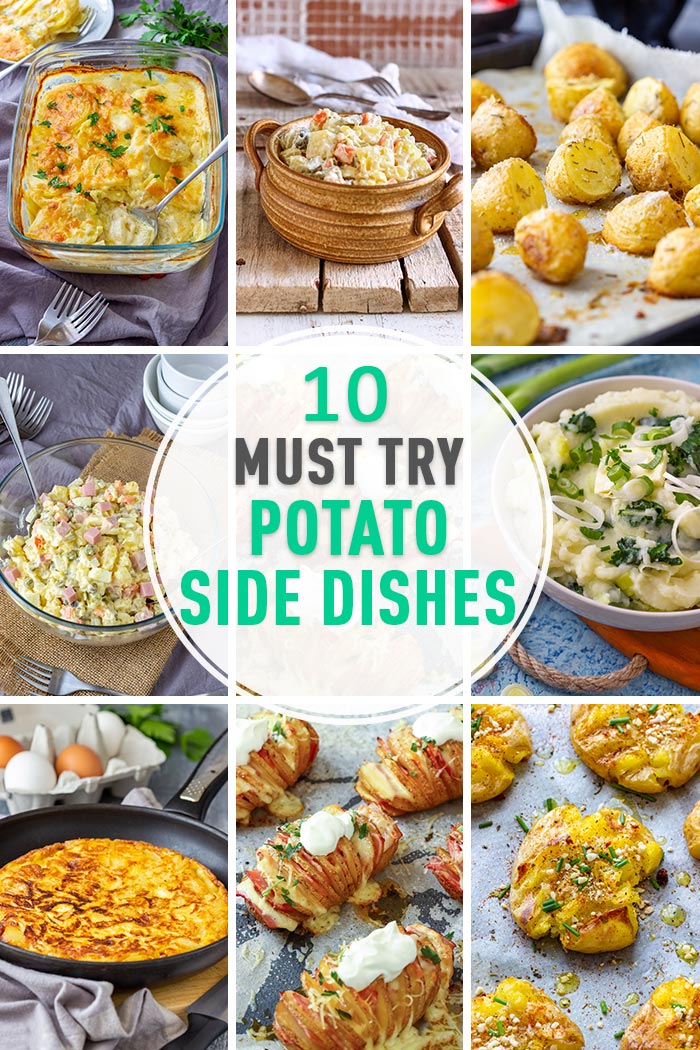 With this collection of easy potato recipes you will never be stuck for side dish recipe ideas.
Creamy Potatoes Au Gratin is a classic potato side dish baked in the oven. It's rich, creamy and a goes well with all sorts of meats. This recipe serves at least 6 people.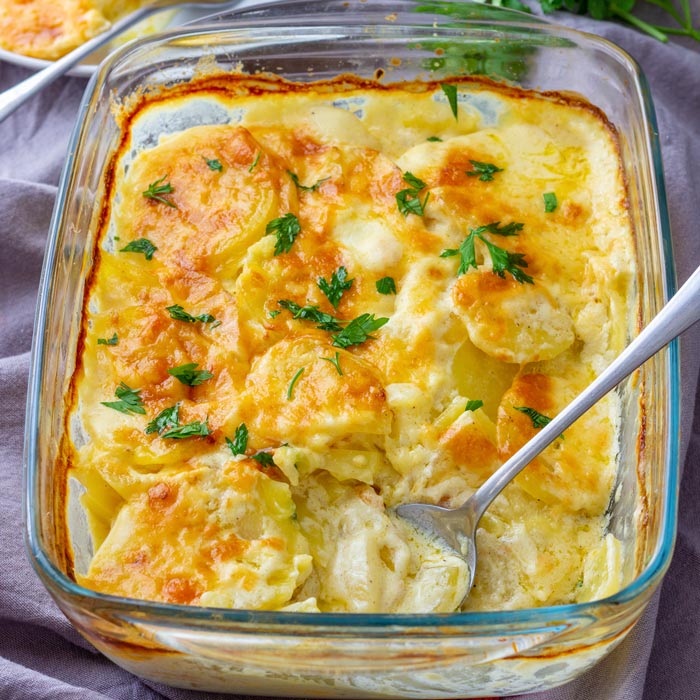 Creamy Potatoes Au Gratin
This is an easy recipe for Creamy Potatoes Au Gratin. Its a rich and cheesy potato side dish that is perfect for any occasion and goes so well with all sorts of foods.
Check out this recipe
Rosemary Parmesan Roasted Potatoes – This is without a doubt one of my favorite potato side dishes. Potatoes seasoned with rosemary and Parmesan and baked to perfection! 5 simple ingredients and 30 minutes from start to finish!
Rosemary Parmesan Roasted Potatoes
Rosemary parmesan roasted potatoes is a delicious side dish, crowd's favorite, potatoes are seasoned with rosemary and parmesan and baked in the oven to perfection.
Check out this recipe
Traditional Spanish Omelette is usually served as tapas (snack) in Spain, but that does not mean you can't turn it into a tasty potato side dish. Add salad leaves, crispy bacon or grilled meat and enjoy!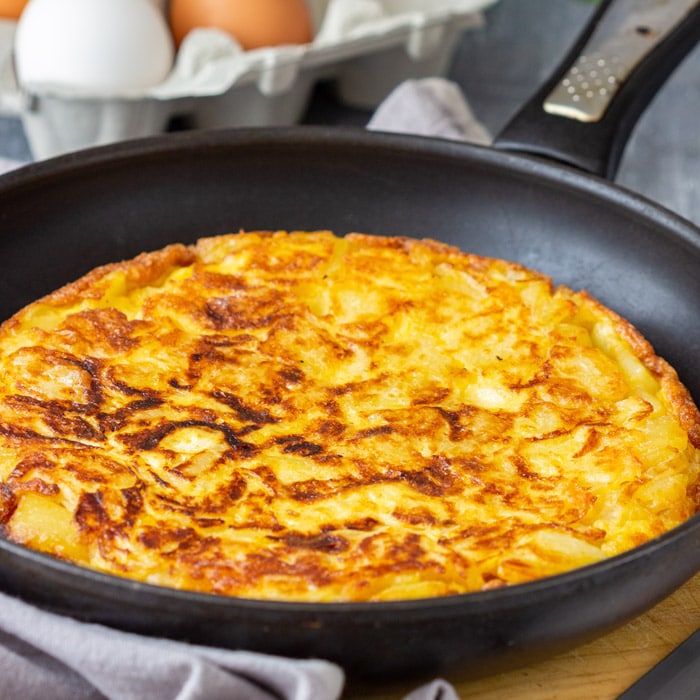 Traditional Spanish Omelette
Spanish omelette or Tortilla Espanola is a simple potato recipe dish that can be enjoyed hot or cold, as a starter, main dish or as tapas at a picnic.
Check out this recipe
British Corned Beef Mashed Potatoes might not be one of the classic potato side dishes but it is equally delicious. Note that there is a difference between corned beef in the UK and US.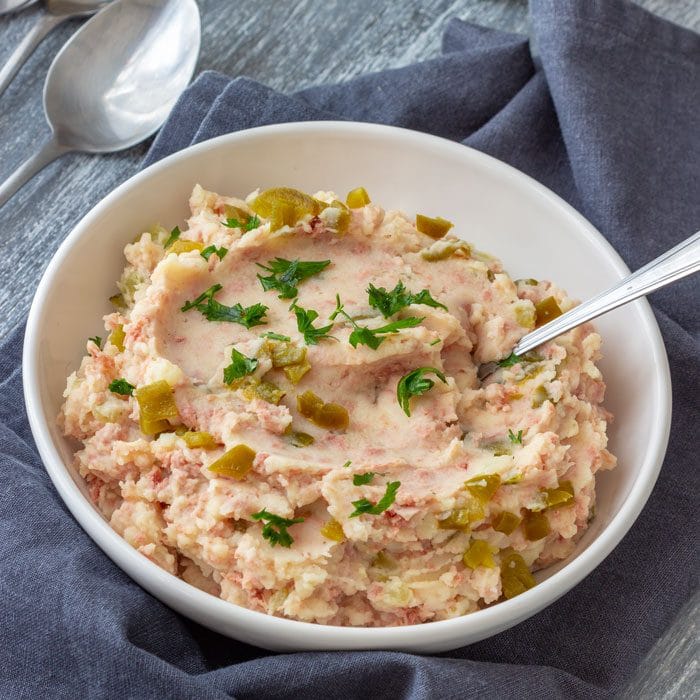 Corned Beef Mashed Potatoes
This is a simple recipe for a side dish. These creamy corned beef mashed potatoes are full of flavor thanks to corned beef, jalapenos and dill pickles!
Check out this recipe
Creamy Potato and Ham Salad is the perfect potato recipe when you are looking for ways to use up leftover ham, but it does not mean you can't make it anytime you feel like it.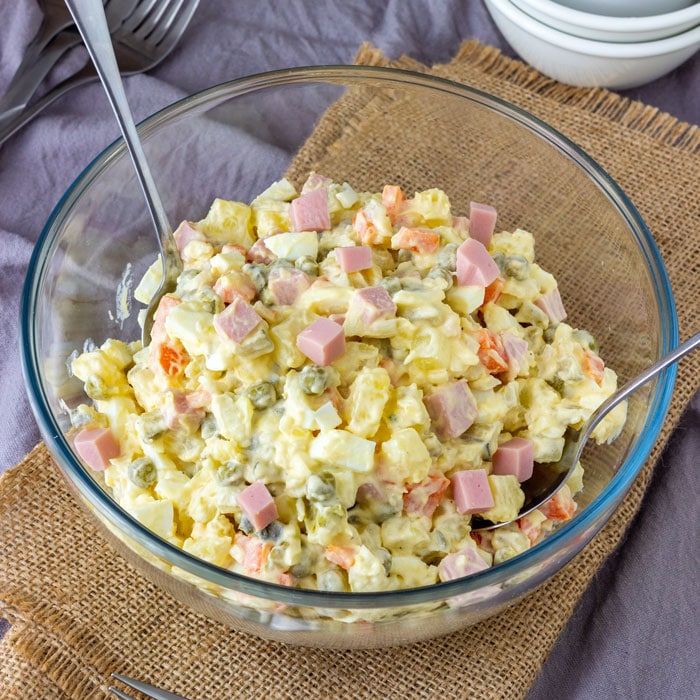 Creamy Potato and Ham Salad
An easy recipe for creamy potato and ham salad. This make-ahead side dish is always a crowd's favorite. Perfect for large gatherings and celebrations!
Check out this recipe
If you haven't tried Garlic Smashed Potatoes, then you are missing out! This is one of the easy side dishes that everyone loves.
Garlic Smashed Potatoes
Garlic smashed potatoes are an easy side dish requires simple ingredients. Seasoned to perfection with garlic, olive oil and herbs, they are everyone's favorite! Also suitable for vegans!
Check out this recipe
Vegetable Foil Packets are perfect not only for the grilling and camping season but they can be easily cooked in the oven. Add veggies of your choice and serve with chicken, pork or steak.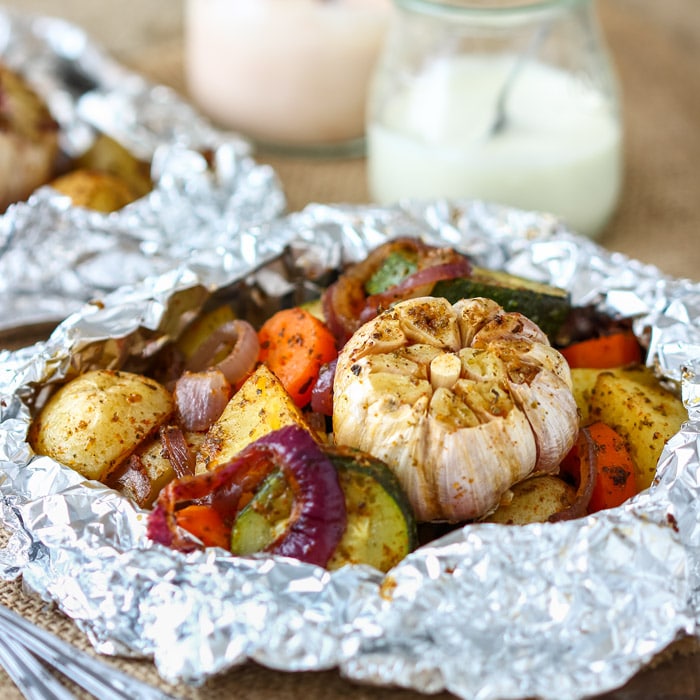 Vegetable Foil Packets
These vegetable foil packets are perfect for oven, grill or campfire. A mix of vegetables is seasoned with a simple homemade spice mix and cooked in foil. Quick prep, fuss-free cooking, and easy clean-up!
Check out this recipe
Loaded Hasselback Potatoes might take a while to cook but the final result is absolutely worth it! Loaded with bacon and cheese this potato dish is hard to say no to.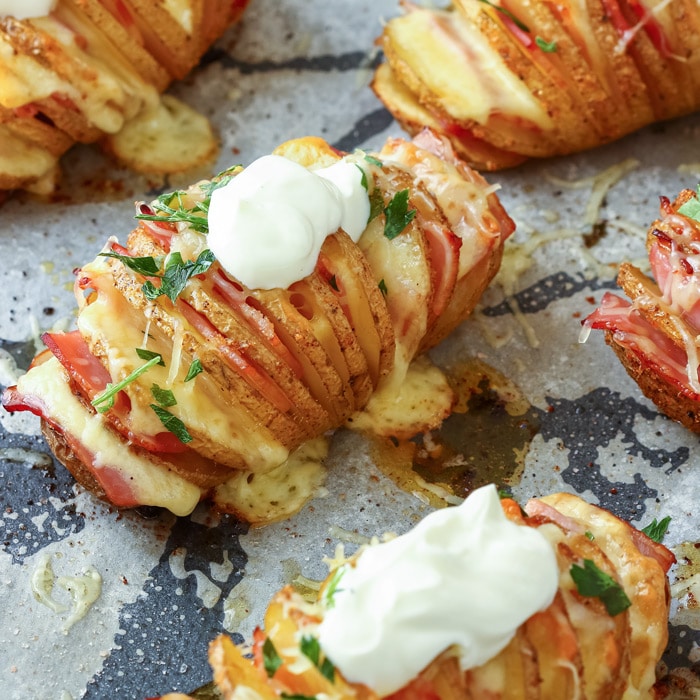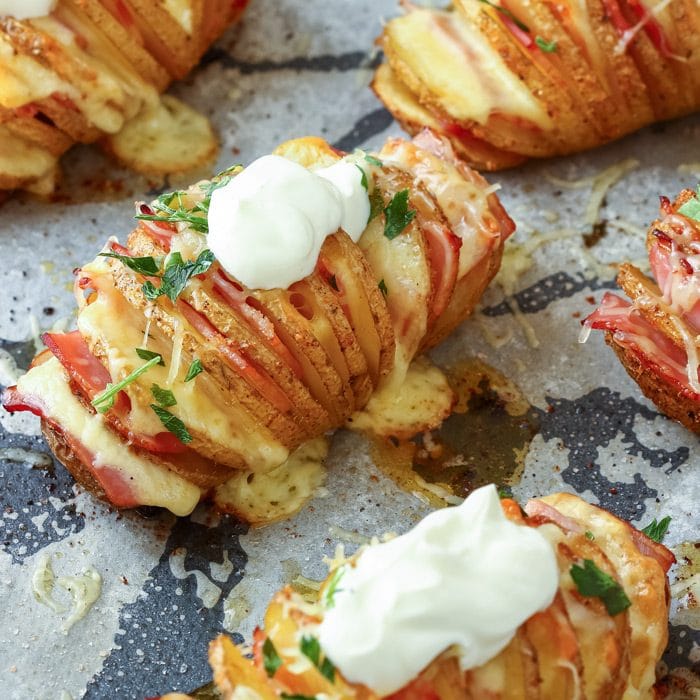 Loaded Hasselback Potatoes
Loaded hasselback potatoes are the ultimate starter or side! Packed with cheese, bacon and topped with sour cream they will definitely satisfy your taste buds.
Check out this recipe
Have you ever tried Mashed Potato Flatbread? If you have leftover potato mash or some potatoes, why not turn them into this tasty bread and enjoy with anything you like.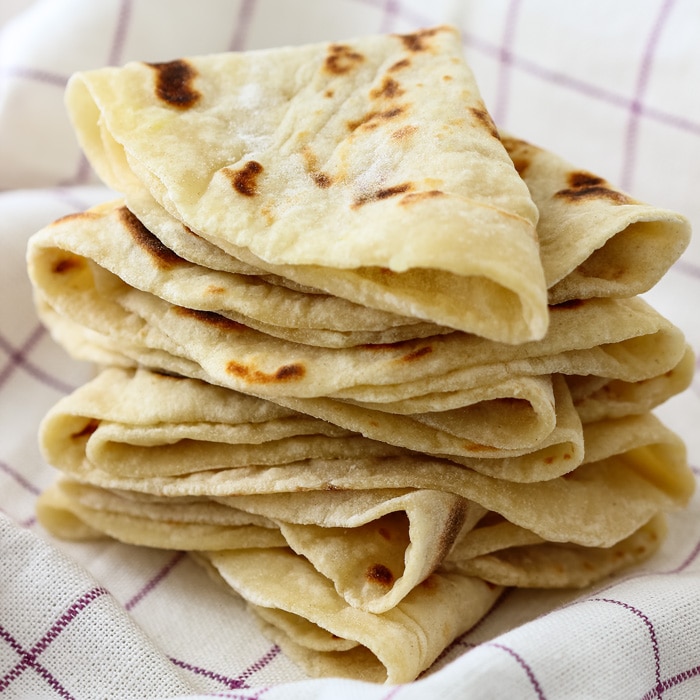 Mashed Potato Flatbread
Having leftover mashed potatoes? Turn them into this easy mashed potato flatbread! It's a yeast-free & oil-free side dish that everyone loves!
Check out this recipe
Lighter Dill Pickle Potato Salad is my favorite potato salad recipe. Thanks to the added sour cream, this side dish does not feel heavy and you can enjoy it with breaded chicken or pork fillet, with burgers, fish or steak.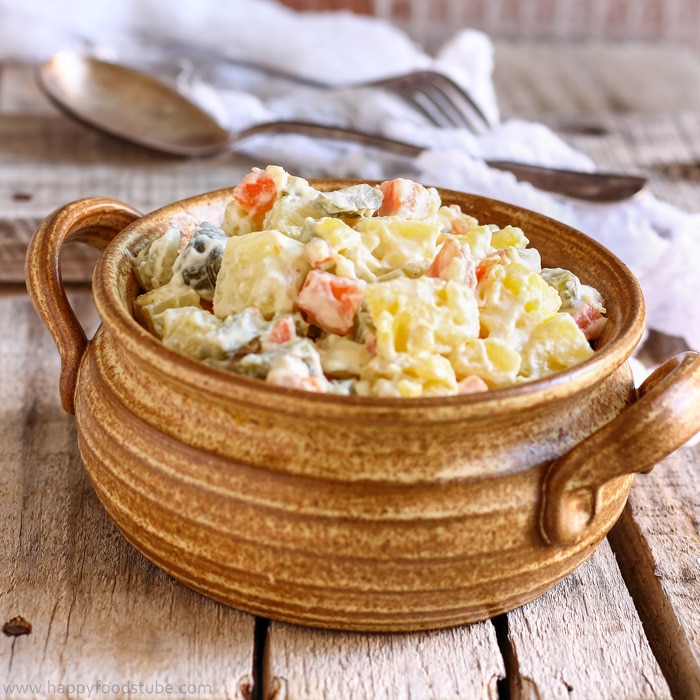 Lighter Dill Pickle Potato Salad
Lighter dill pickle potato salad without mustard and vinegar. This creamy salad with dill pickles is a perfect side dish or a party food.
Check out this recipe
Creamy Irish Colcannon is a classic Irish potato side dish. Made with leek and kale, Colcannon is perfect for any occasion, not only for St. Patrick's Day.
Creamy Irish Colcannon
Bring your potato mash to a whole new level by turning it into creamy Irish Colcannon! Mix buttery mashed potatoes with sautéed kale and leeks, top it with spring onions and a knob of butter. This is the perfect potato side dish.
Check out this recipe