This Retro Russian Ice Cream Plombir (Пломбир) was a classic among ice creams years back in Russia and neighboring countries as well as some central European countries. It is smooth and rich and tastes after vanilla! It's the best ice cream!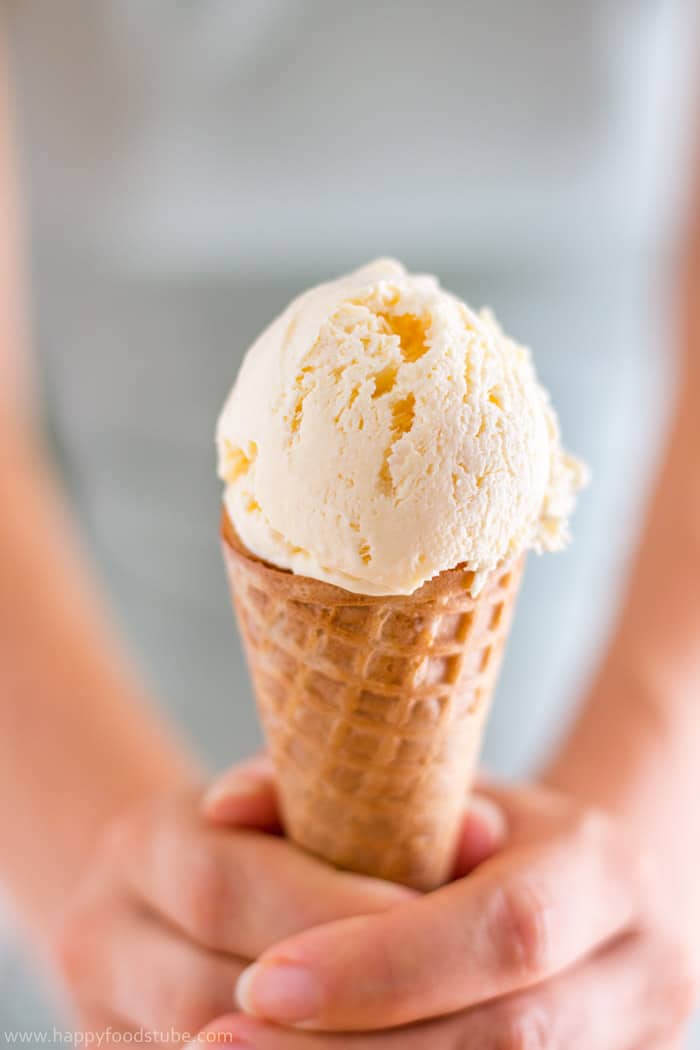 Does any of you know "Plombir"? I wouldn't know until Siim started fantasizing about it a few weeks back." You don't know plombir?" he asked. The blank look on my face must have said it all so he continued explaining.
Apparently it was the best ice cream when he was a kid. Well, coming from a different country, plombir was definitely not a word in my dictionary so I was a bit apprehensive.
To be honest I was more discouraging rather than encouraging when he said he was going to make it. But somehow he didn't seem to be put off by the lack of enthusiasm on my part!
So he made the famous plombir ice cream. And guess what? It was good! In fact, it was delicious! Funny thing was that it was only then when I realized that it was the same ice cream you could have bought in any shop when I was a kid as well. It just wasn't called plombir. It was called Russian ice cream in Slovakia (Ruska zmrzlina to be perfectly correct).
I think it looked like an ice cream sandwich and had creamy – vanilla flavor. I am not sure if there were other flavors as well but this is it!!! The same ice cream just a different name!
So let me introduce you to "plombir" or "Russian ice cream". Like I've said already this ice cream was pretty common (and still might be but I have no idea) in Russia and its neighboring countries as well as some central European countries including Slovakia and the Czech Republic. It was way before cornettos, magnums and Ben and Jerry's or any other fancy looking ice creams.
This simple vanilla flavored ice cream was one of the most popular ice creams back then. Apparently it originated in France but became very popular in Russia and in many European countries afterwards. Mind you, the Russian version was different from the original French one.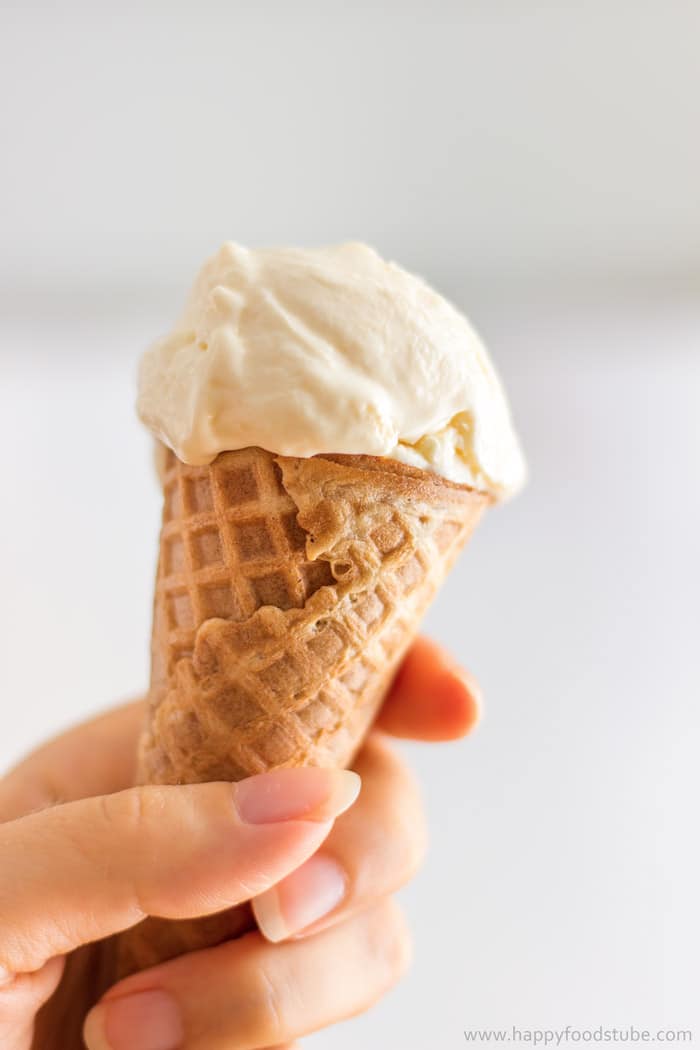 Now this Russian ice-cream brings back some memories… memories of times when things were a bit different from now. It was the time when you got to your local shop (not a supermarket because there was no such thing back then) with some coins in your hand and coming out with sweet treat – like this ice cream.
There were no tills that told you automatically how much change to give you. The ladies (and yes, there were only ladies) behind tills would have to do the math in their heads to figure out the right number. I used to admire them. I thought I wouldn't like this job because of the maths!
And look 20 years later (jeez, has it been 20 years since???) there are not only supermarkets filled with everything you can think of, but also tills that tell you how much change you give to customers, scanners scanning the barcodes AND there are even self-service check-out points where a screen tells you what to do from scanning your own groceries to inserting coins/notes/credit cards in a slot in order to pay for them!
I would have never dreamed of it as a kid! Haha!
That was a bit of time travel to my past thanks to Siim's favorite Russian ice cream plombir! Anyways, if you are after classic flavors – try this simple vanilla flavored ice cream. You won't be disappointed!
Check out my other ice cream recipes:
Retro Russian Ice Cream Plombir
This Retro Russian Ice Cream Plombir (Пломбир) was a classic among ice creams years back in Russia and neighboring countries as well as some central European countries. It is smooth and rich and tastes after vanilla. It's the best ice cream.
Servings:
8
(4 Cups/750g)
Ingredients
5

tbsp

Caster Sugar

(75g)

1

tbsp

Vanilla Sugar

1

cup

Fresh Cream

9% (200ml)

2

cups

Heavy Cream

35% (500ml)

4

Egg Yolks
Instructions
Mix the yolks, sugar and vanilla sugar using a wooden spoon.

Pour the fresh cream in a sauce pan and bring to the boil, stirring occasionally. Take it off the heat. Pour the cream into the egg mixture while whisking constantly.

Transfer back in the sauce pan and stir constantly on medium heat until it thickens (about 10 minutes).

Once the mixture has thickened, remove from the heat and let it cool down before placing it in the fridge for several hours (or overnight).

Whip the heavy cream until thick. Add the whipped cream to the chilled cream mixture and using electric mixer mix until combined.

Transfer in a container, cover with lid and freeze for 45-50 minutes. After 45-50 minutes take the container out and mix it with hand mixer for a minute.

Repeat 2-3 times (every 45-50 minutes). Afterwards, leave it in the freezer for at least 6 hours or overnight.

Serve in bowls, cones, cups or with a slice of your favorite pie!
Nutrition Facts
Retro Russian Ice Cream Plombir
Amount Per Serving
Calories 371
Calories from Fat 315
% Daily Value*
Fat 35g54%
Cholesterol 219mg73%
Sodium 38mg2%
Potassium 76mg2%
Carbohydrates 11g4%
Protein 3g6%
Vitamin A 1440IU29%
Vitamin C 0.5mg1%
Calcium 70mg7%
Iron 0.3mg2%
* Percent Daily Values are based on a 2000 calorie diet.
** As an Amazon Associate I earn from qualifying purchases.
LEAVE A COMMENT
RELATED POSTS