Make your own homemade fish seasoning with 6 simple ingredients. This is not only good seasoning for baked fish, but also for grilled or pan-roasted fish. Ready in 1 minute!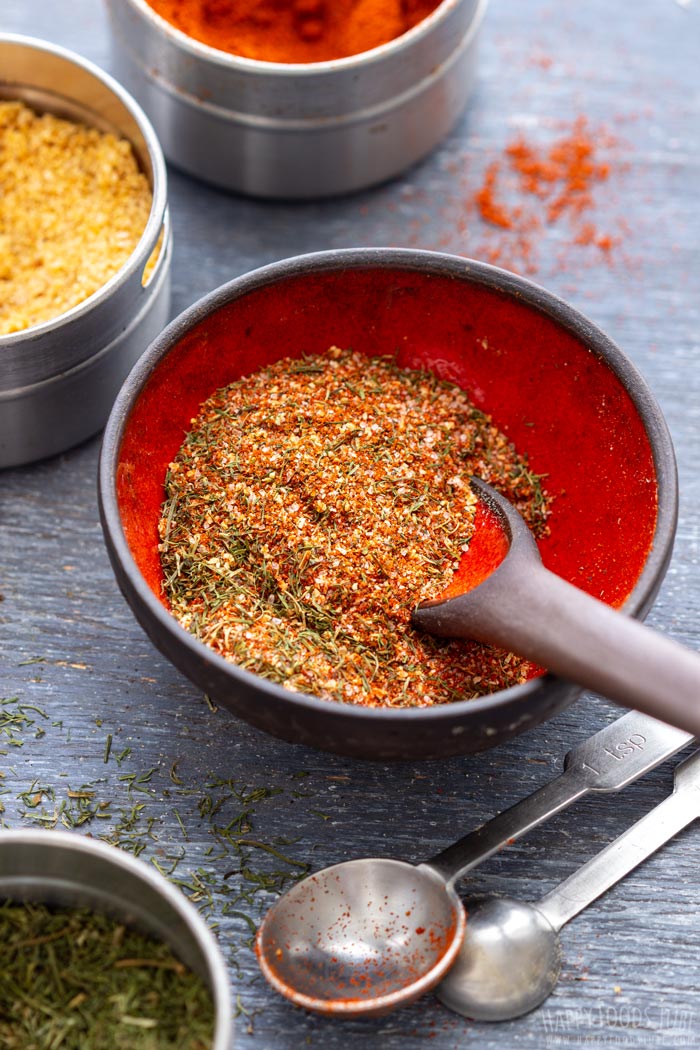 Have you tried making fish seasoning at home? It is easy and you don't need any fancy ingredients. See below more information about preparation, storage and use of this homemade fish seasoning.
What seasoning is good for fish?
There are plenty of choices of fish or seafood seasoning mixes on the market but in my opinion, the best one is the one you make yourself.
This homemade fish seasoning mix works well with any fish but I personally use it mainly for white fish (sea bream, sea bass, halibut, cod, …). When cooking salmon, I like to use Lemon Dill Compound Butter (here is a recipe for Grilled Salmon Foil Packets).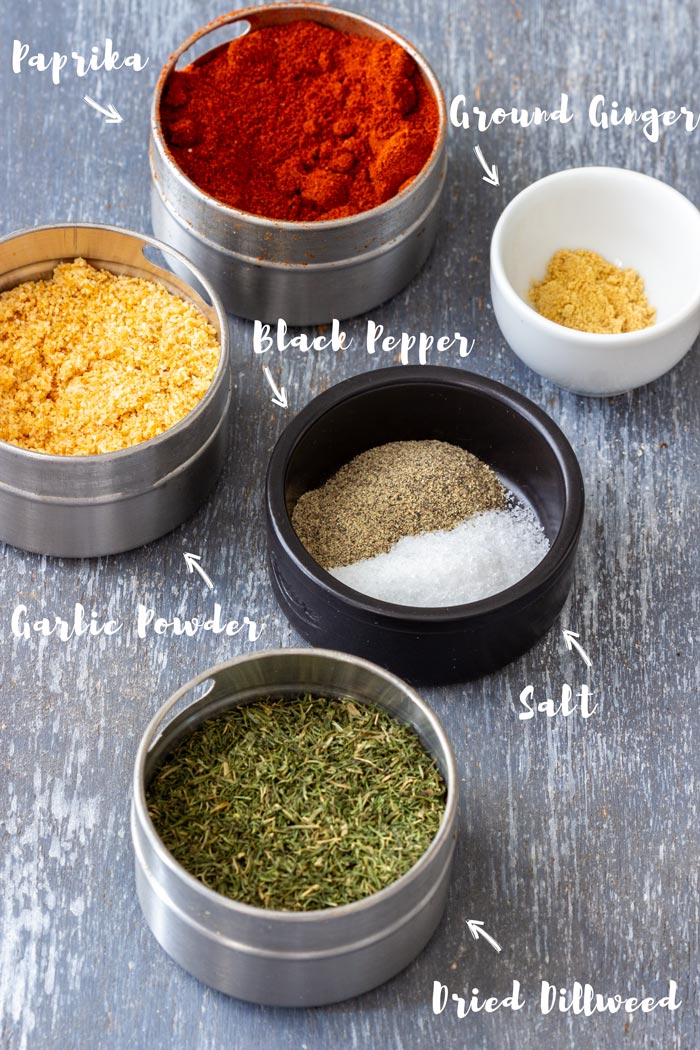 How to make homemade fish seasoning from scratch
You have two options. Either you mix everything in a bowl first and then you pour the seasoning mix into a container of your choice or you mix everything directly in the container you want to keep this fish seasoning mix in.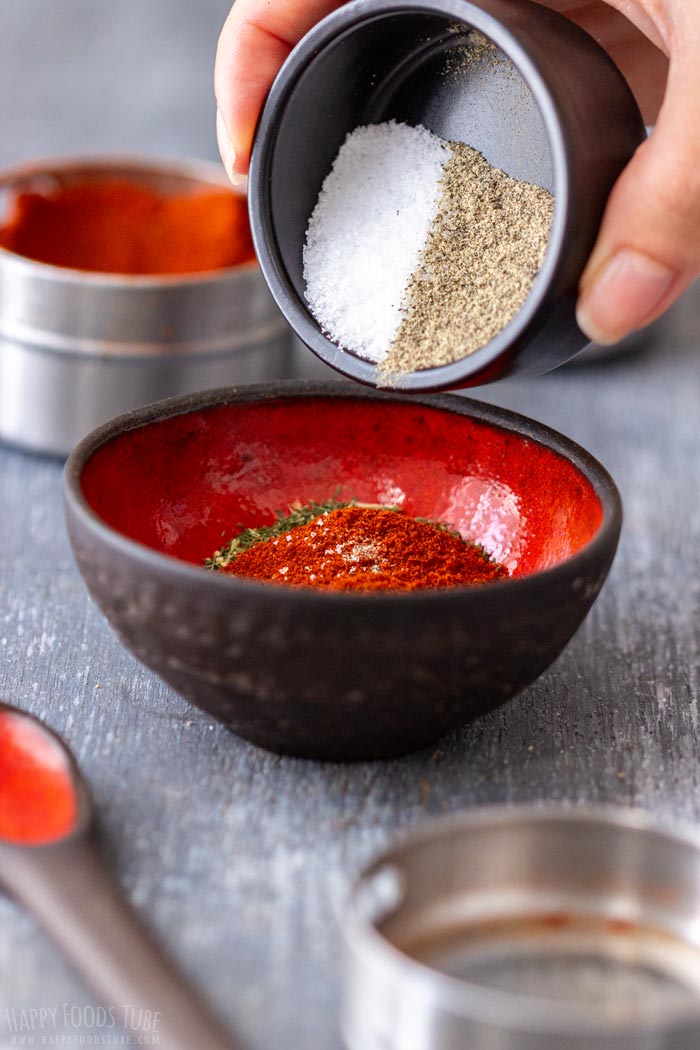 This whole process literally takes a minute! The ingredients you need are salt, black pepper, dried dillweed, garlic powder, paprika and ground ginger.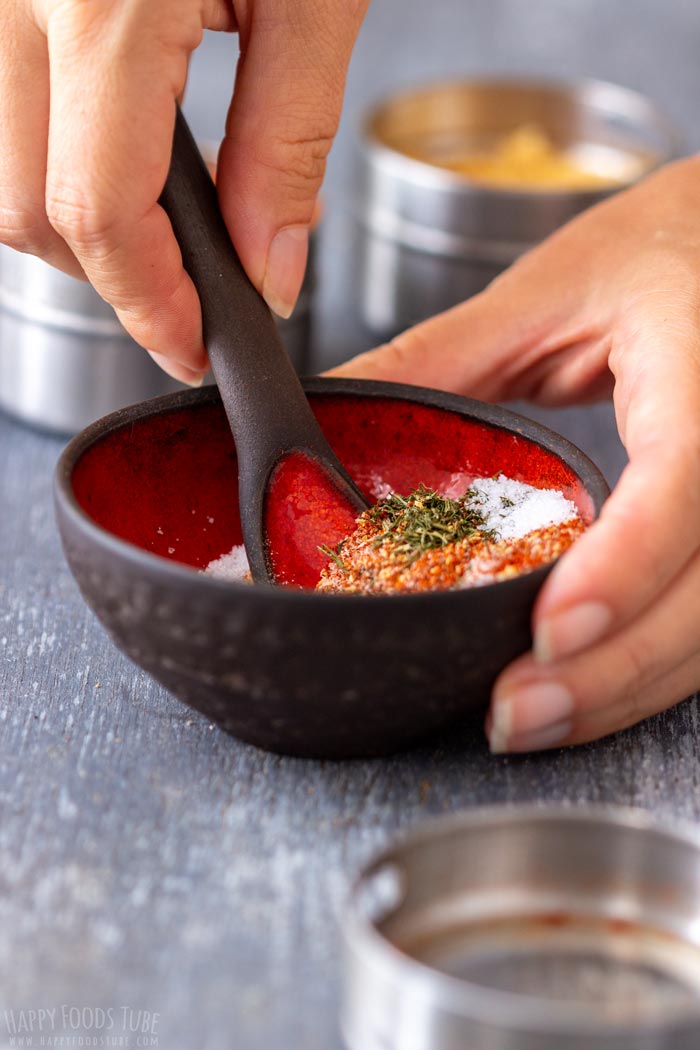 Homemade fish seasoning – storage and shelf life
I recommend storing it either in a sealed jar or in a small Ziploc bag or in an air-tight container. This homemade fish seasoning should last for several months but I prefer making it in small batches rather than keeping a large amount in my pantry.
Note that some spices (as well as this seasoning for fish) may turn clumpy, hard. This can be cause by air, light or humidity. For these reasons it's always best to keep them in your pantry, in a container, bag or jar that is sealed properly.
How much seasoning to use?
For fish fillets I use about ¾ of a teaspoon per fillet. Now this may vary slightly as you can have larger or smaller pieces, so I suggest you generously sprinkle this homemade fish seasoning over each fillet.
For whole fish (1.5 pounds/600 grams in weight) I use about 1 tablespoon.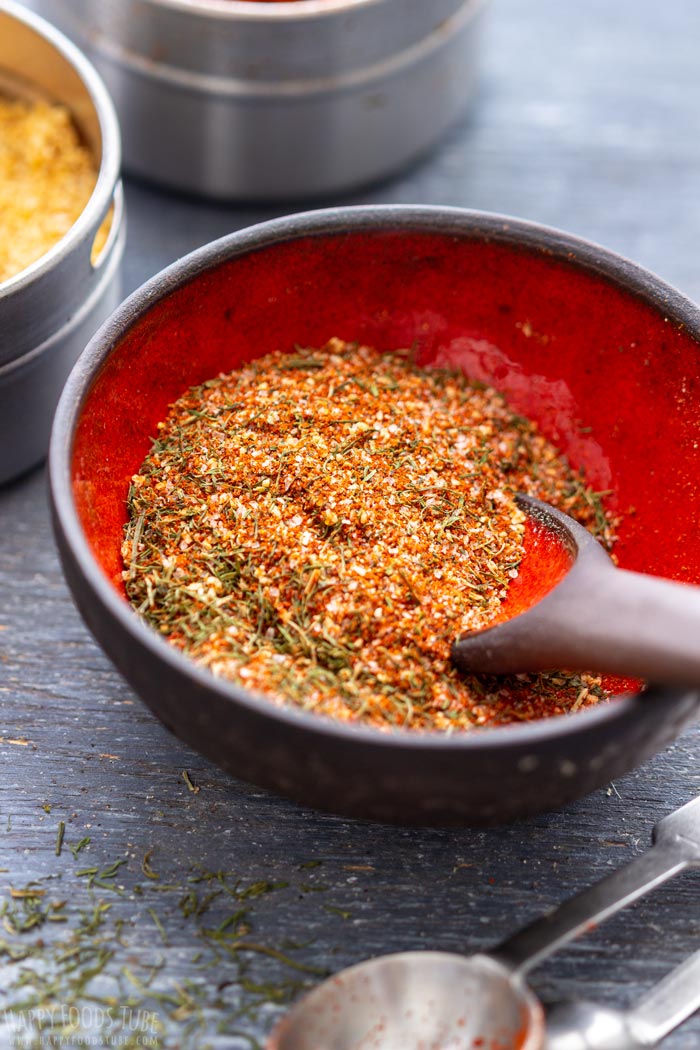 What goes best with fish?
It really depends on what you and your family like. Here are some ideas for you: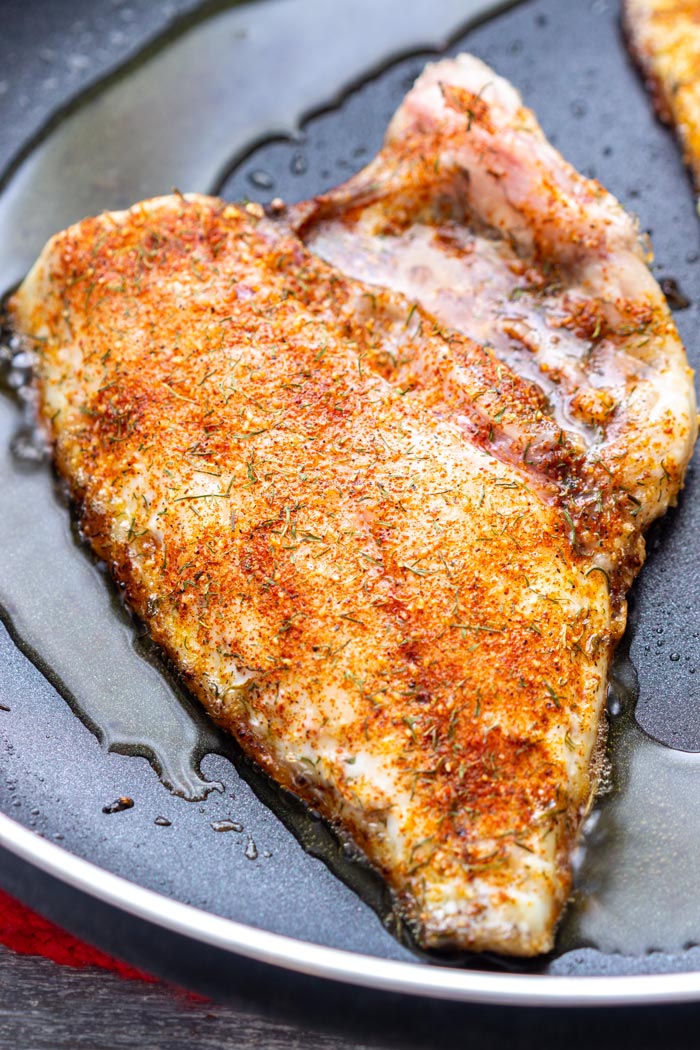 Which herbs go well with fish?
Other homemade seasoning mixes:
Homemade Fish Seasoning
Make your own homemade fish seasoning with 6 simple ingredients. This is not only good seasoning for baked fish, but also for grilled or pan-roasted fish. Ready in 1 minute!
Instructions
Mix all the ingredients together.

Store in a sealed jar/air-tight container or Ziploc bag.
Notes
This will yield 3 tablespoons seasoning = ca 23 grams. I used about a ¾ teaspoon per fillet (4,5 to 5 ounces per fillet/130-150 grams per fillet). The amount you will need per fillet may vary, depending on their size. 3 tablespoons should be plenty for 9-12 portions.
This seasoning does not contain a lot of salt so you might need to adjust that to your liking. However, I recommend starting with the amount stated in the recipe and add more only if you feel like it's needed. For us it is plenty.
If you don't have ground ginger on hand, you can omit it and add a squeeze of lemon after it has been cooked.
The nutrition information is per teaspoon.
Store in a dry and dark place.
For more tips and detailed information I recommend reading the full post.
Nutrition Facts
Homemade Fish Seasoning
Amount Per Serving (1 tsp)
Calories 4
Calories from Fat 9
% Daily Value*
Fat 1g2%
Sodium 518mg23%
Potassium 23mg1%
Carbohydrates 1g0%
Protein 1g2%
Vitamin A 265IU5%
Vitamin C 1mg1%
Calcium 5mg1%
Iron 1mg6%
* Percent Daily Values are based on a 2000 calorie diet.
** As an Amazon Associate I earn from qualifying purchases.
LEAVE A COMMENT
RELATED POSTS