Have you ever tried savory filled crepes? I don't make them often but when I do I make mostly minced meat sauce (with canned tomatoes and other vegetables).
This time I played with the batter too and created this tasty savory pancake / crêpe batter with chia seeds and garlic. We loved them!
Print
Savory Crêpes with Chia Seeds and Garlic
Servings:
10
Crepes (depends on their size and thickness)
Instructions
Combine all the ingredients in a bowl until you get nice smooth batter.

Heat a frying pan over a moderate heat. Add a little oil in the pan. Pour in the batter. Spread around evenly by lifting the pan and turning it allowing the batter spread. When you see the batter has set and the pancake has nice golden brown color underneath, turn it carefully over. Cook for a further 1/2 to 1 minute.

Once ready, transfer onto a plate.
Happy Cooking with Happy Foods Tube!
Notes
To keep the pancakes as warm as possible, cover with another plate.
Nutrition Facts
Savory Crêpes with Chia Seeds and Garlic
Amount Per Serving
Calories 85
Calories from Fat 18
% Daily Value*
Total Fat 2g 3%
Cholesterol 21mg 7%
Sodium 86mg 4%
Potassium 111mg 3%
Total Carbohydrates 12g 4%
Protein 3g 6%
* Percent Daily Values are based on a 2000 calorie diet.
** Happy Foods Tube is a participant in the Amazon Services LLC Associates Program, an affiliate advertising program designed to provide a means for sites to earn advertising fees by advertising and links to Amazon.com.
LEAVE A COMMENT
Browse more Easy Recipes or visit our
channel to see the videos.
YOU MAY ALSO LIKE: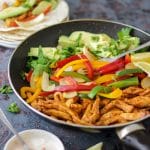 Lemon Blueberry Poke Cake from Scratch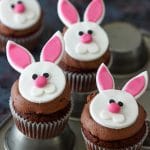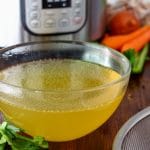 Instant Pot Chicken Stock
Pan Fried Asparagus with Parmesan
Instant Pot Chicken Gnocchi Soup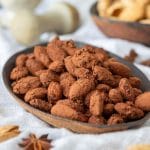 Spiced Cocoa Roasted Almonds