Energy boosting smoothie with papaya & avocado. This 5-minute vitamin C rich smoothie is fiber rich, boosts your immunity & helps you feel full longer!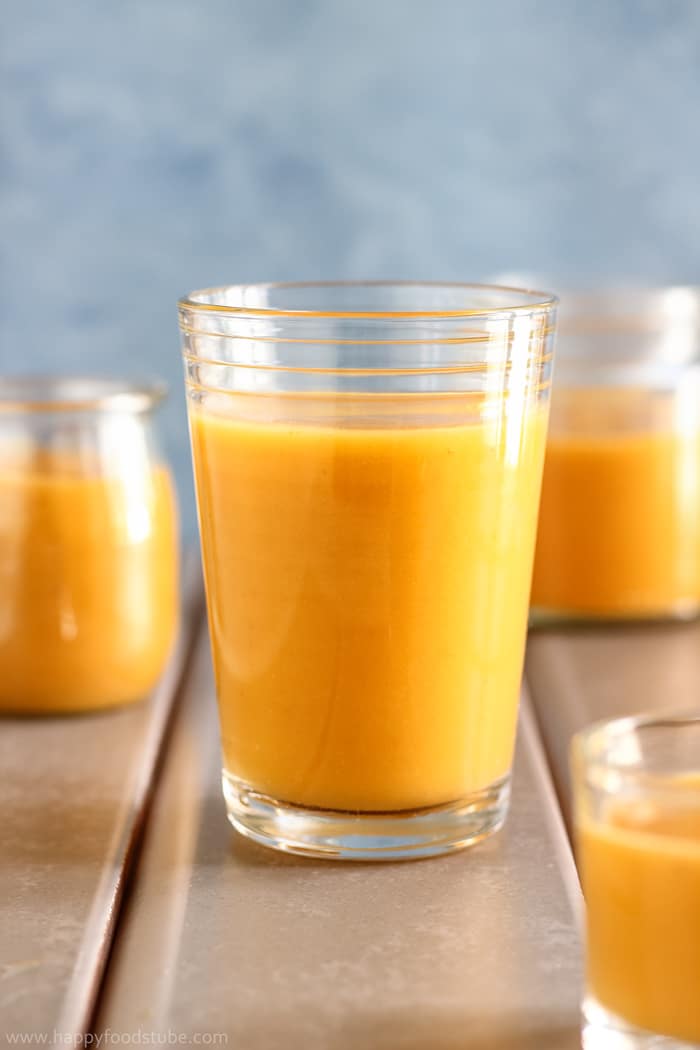 A great thing about smoothies is that you can add seeds, nuts, oats, juices, fruits, veggies, cow's milk, plant based milk, yogurts, honey… anything really and you will end up with a glass of healthy drink that can keep you going for hours (of course depending on what you add in it).
The more I experiment when making smoothies the more I enjoy drinking them. Especially when I know what I put in them and what health benefits they have.
This energy boosting smoothie is also an excellent vitamin C source. Papaya contains high levels of this vitamin which can easily cover your daily intake. Did you know that papaya, avocado and bananas are a great source of potassium? This essential mineral is important for keeping blood pressure normal, maintaining healthy muscles and heart-beat.
Magnesium, copper, iron, and other minerals as well as vitamins + fiber can also be found in this papaya banana avocado smoothie so it truly is a nutritious drink.
Now, guys, if you are trying to include more fruits and veggies in your diet, you might like to try this Raspberry Almond Smoothie, or this Kale Salad with Mango Dressing. And what about Roasted Butternut Squash Salad? I also drink a lot of homemade fresh juices like this Glowing Skin Green Juice. They are extremely refreshing and nutrient rich. I believe that eating everything in moderation is the key to staying healthy. So if you know you are going to have a heavier meal for dinner, try to make something healthy for breakfast or lunch. Something like this smoothie with avocado and papaya.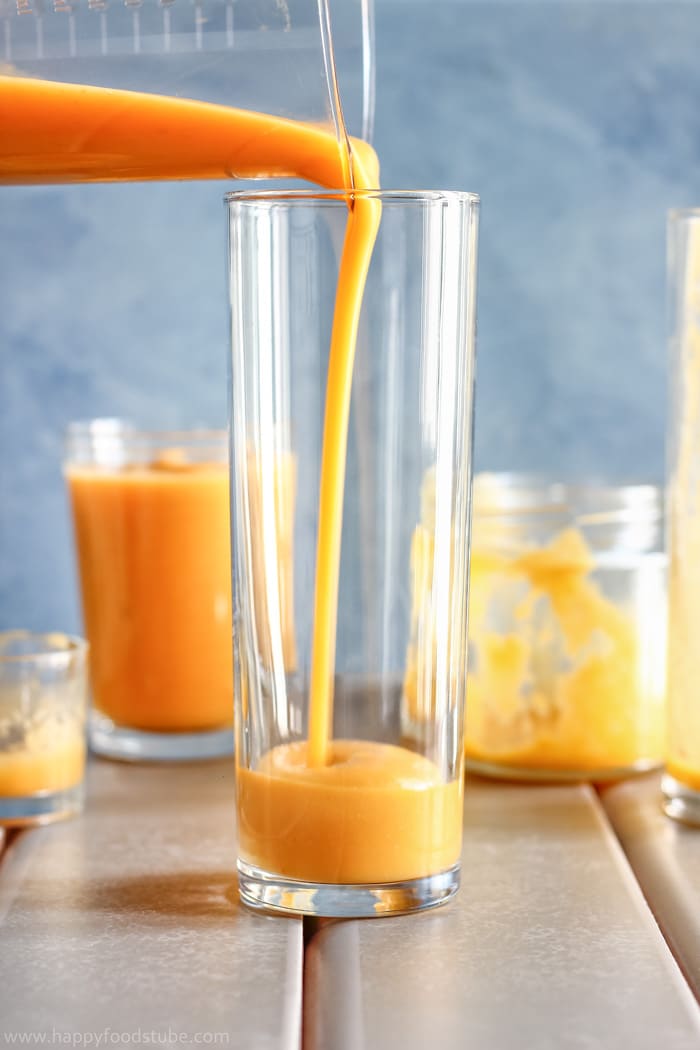 Energy boosting smoothie recipe break-down:
Always start off with rinsing the fruits (or veggies) under running water. This is pretty important for several reasons: First, you don't know how the fruits had been stored before you bought them. Second, this way you will get rid of any possible pesticide traces. I remember as a kid I rarely washed any fruits from my grandmother's garden unless they were mud-dirty. When buying fruits and veggies from supermarkets there is no chance in knowing what way they have been handled and what products the farmers have used. That is why it's important not to skip this step.
After you have given them a good rinse, all you need to do is prep the fruits for blender. Peel papaya avocado and banana. Get rid of the stone from avocado and seed from papaya. Cut them in smaller pieces and throw them in your blender.
Squeeze in juice from both oranges and blend until smooth. This papaya smoothie recipe will yield 2 cups. If you want to make more, simply double the amounts.
Tip: Add a tablespoon or two of chia seeds and/or crushed nuts. This will add other important nutrients to your smoothie!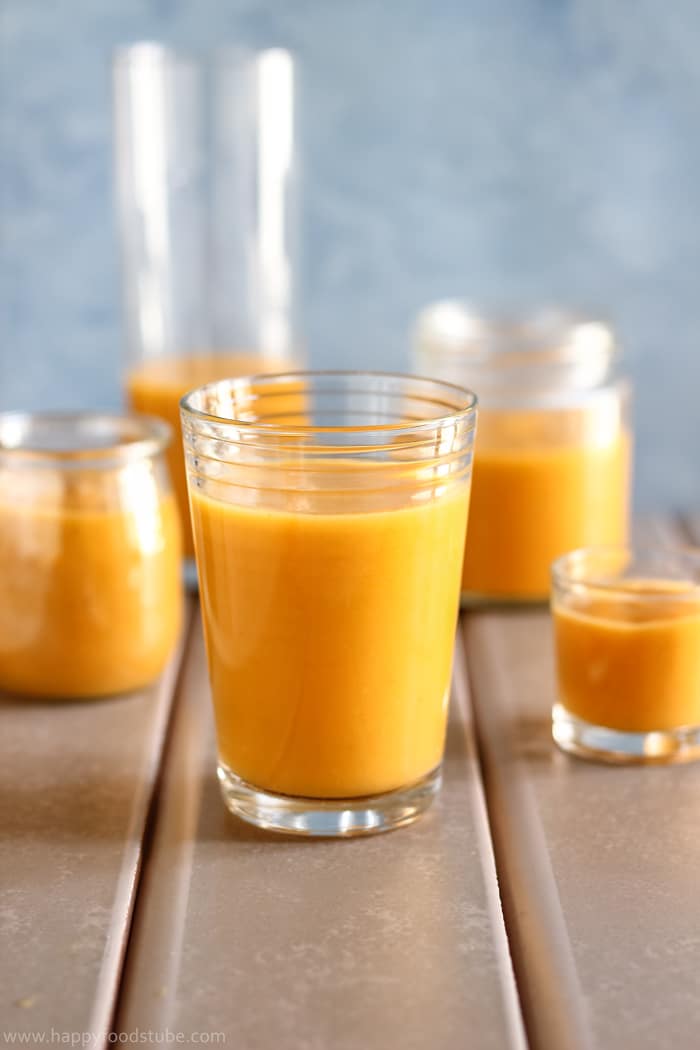 Substitutions:
Oranges – you can use orange juice instead if you have it on hand.
Avocado – if for some reason you don't eat avocados, add more bananas instead.
Papaya – I would not omit or substitute this one as it is the main ingredient in this energy and vitamin smoothie. I am guessing that mango would work just fine here though.
So guys, is this energy smoothie recipe something you would give a go? I know I used an avocado here but trust me, you will hardly notice it!
Energy Boosting Smoothie with Papaya & Avocado
Energy boosting smoothie with papaya & avocado. This 5-minute vitamin C rich smoothie is fiber rich, boosts your immunity & helps you feel full longer.
Servings:
2
Cups (about 17fl oz/500ml)
Ingredients
1

lb

Papaya

, about ½ Large Papaya (450g)

1

Avocado

(Medium)

1

Banana

(Large)

2

Oranges
Instructions
Rinse all the ingredients under running water. Peel the papaya, avocado and banana. Remove stones & seeds, if any. Cut into chunks, if necessary (depending on the size of your processor).

Throw them in a food processor/blender, squeeze in juice from 2 oranges and process until smooth.

Serve right away!
Nutrition Facts
Energy Boosting Smoothie with Papaya & Avocado
Amount per Serving
% Daily Value*
* Percent Daily Values are based on a 2000 calorie diet.
** As an Amazon Associate I earn from qualifying purchases.
LEAVE A COMMENT
RELATED POSTS