This detox green juice is the perfect addition to your diet when you want to cleanse your body and boost your immune system.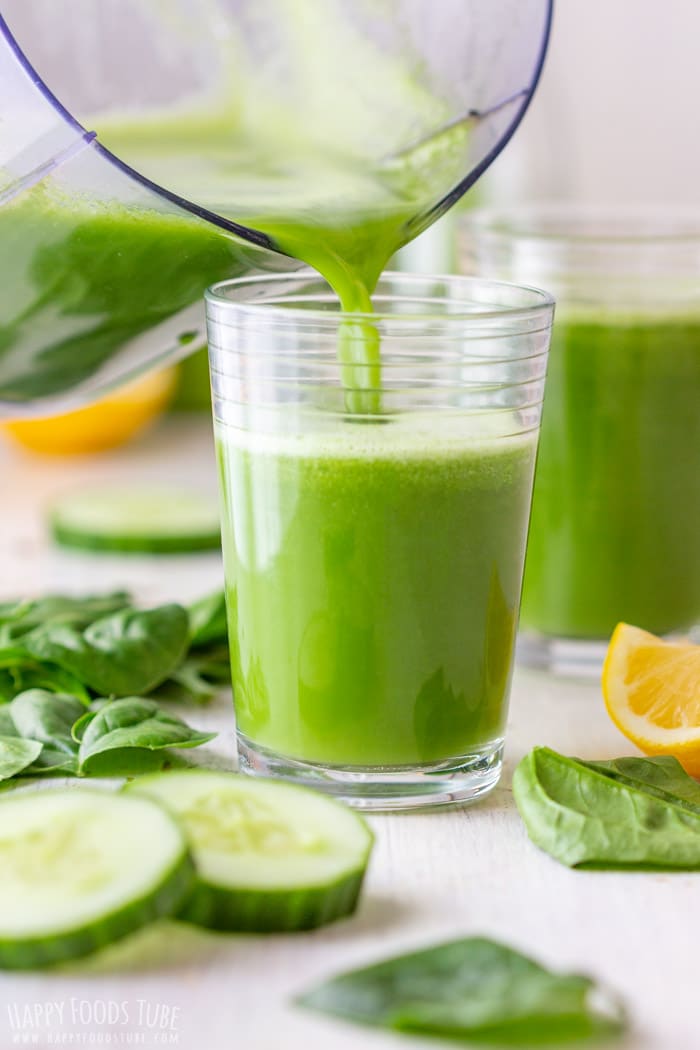 Drinking homemade fresh juice is one of the easiest ways to boost your immune system. No matter what type of juice it is, as long as it is freshly made your body will benefit from it.
How to make detox green juice
First gather all the ingredients and rinse them thoroughly. Cut them into smaller pieces just so they fit through the juicer chute. I also remove the hard parts from apples but this is not necessary.
Now you are ready to juice. The juicing itself takes less than 5 minutes and you should get almost 3 cups of juice.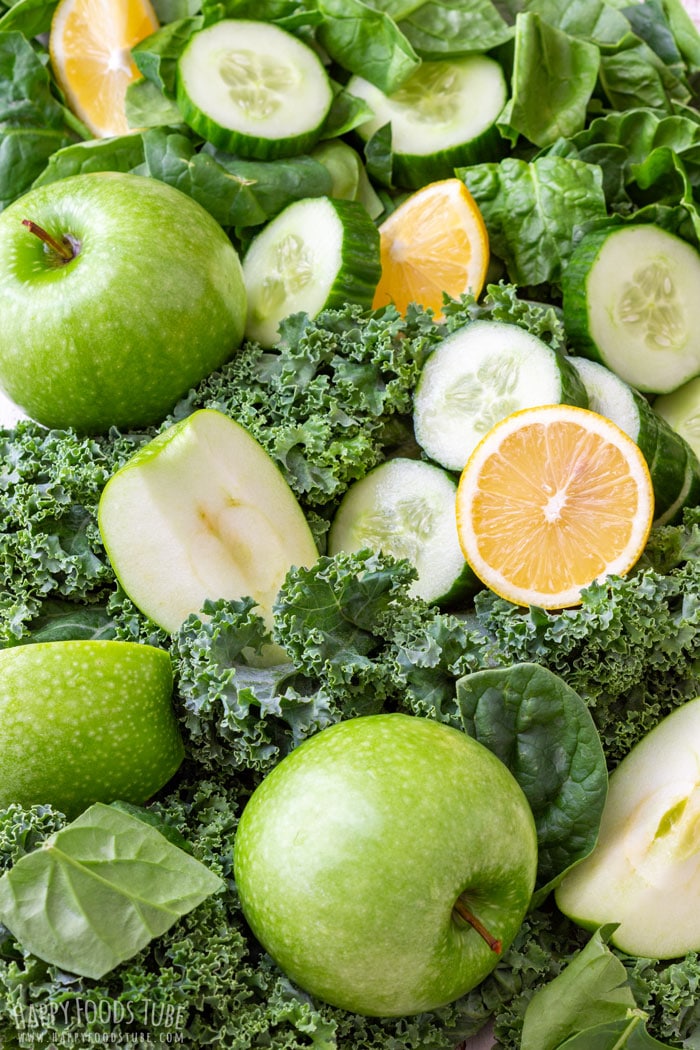 What do you need to make this detox green juice
You will need a juicer. There are several varieties on the market. The best one when it comes to keeping the most nutrients in your juice is a slow press juicer. I personally use the classic centrifugal juicer which is quicker and also cheaper.
Nutribullet will not turn your veggies into a juice. It will just puree them so you will end up with smoothie like texture.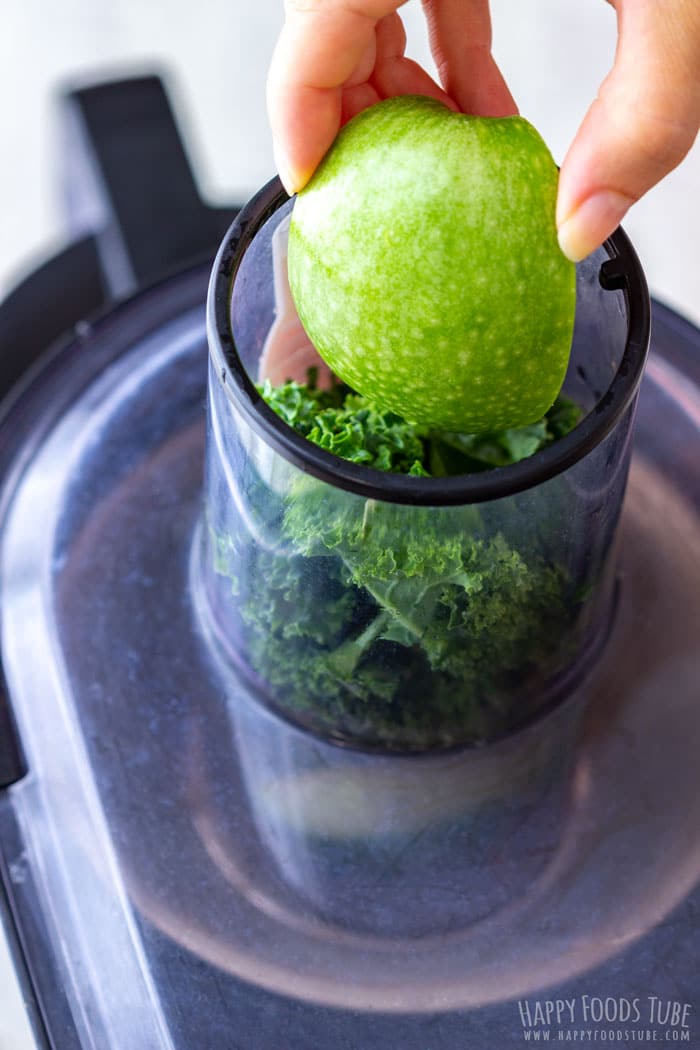 Green juice benefits
Rich in antioxidants
Helps maintain healthy skin
Good for cleansing your body from toxins
What does detox juice do?
A detox juice helps your body cleanse by getting rid of toxins. Now you don't need to be just drinking juices when you want to cleanse your body. Just eating light, healthy meals for a few days after days of feasting is surely good for you.
Many people drink juices only to lose weight or detox for several days. I highly recommend consulting a specialist before doing this.
Try adding this detox green juice to your diet that contains moderate portions of protein, vegetables, fruits, healthy fats and whole grains.
You can also start with drinking Body Cleansing Lemon Ginger Water every morning, if you don't have a juicer. If you do, I have also Glowing Skin Green Juice on my blog that is also great if you want to keep healthy.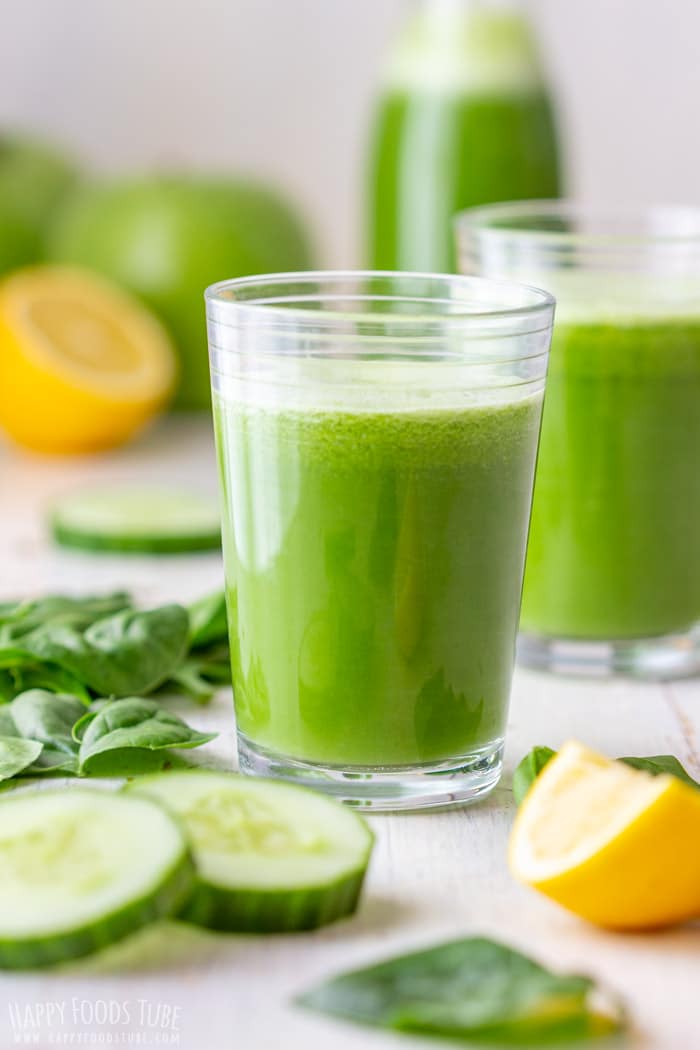 How do you make the best green juice?
I honestly believe that there is no right or wrong when it comes to making green juice or any kind of juice for that matter. To me the best juice is the one you like. Therefore I suggest you experiment with the ingredients if you feel like it is not to your liking the first time.
The key to making the best juice is use more of the fruits or veggies you love and use less of the ones you don't. When trying a new recipe for the first time I recommend sticking to the recipe. Then taste it. If you are not happy with its taste add more lemon, maybe a splash of maple syrup or more apples, cucumber, grapes … the options are limitless.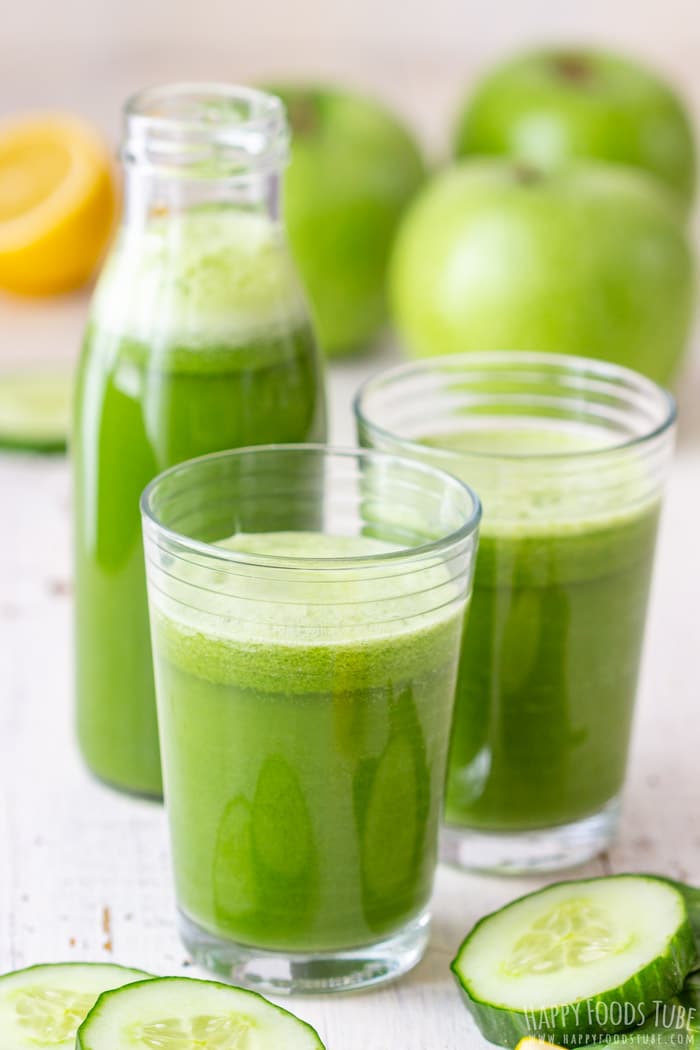 Tips for making and drinking detox green juice:
Homemade juices are best enjoyed right after juicing. However, if stored properly they can be kept in the fridge for up to 48 hours.
Store it in a glass jar/bottle sealed with a lid.
This juice is packed with vitamins (A, B, C, E, K), Manganese, Iron, Potassium and other minerals. Adding it to your diet and drinking moderately will not only help your body cleanse but also boosts your immune system and maintains healthy skin.
Remember: detoxifying your body is good but don't swap juice for a meal. Instead, add it to your meal.
Always consult a specialist if you want to do a juice detox only. They will advise you what is best for you.
If you are not fan of a green juice, try this one: Immune Booster Beet, Carrot and Orange Juice.
Guys, I have a good selection of easy homemade juice recipes on the blog so have a look and let me know if you try some of them!
Detox Green Juice
This detox green juice is the perfect addition to your diet when you want to cleanse your body and boost your immune system.
Servings:
2
(22 ounces/about 2½ cups)
Ingredients
3

Large

Green Apples

7

ounces

Fresh Kale

(200 grams)

½

English Cucumber

1

cup

Fresh Spinach

, packed (25 grams)

½

Small

Lemon

, juice only
Instructions
Wash all the ingredients. Cut the apples into quarters, kale and cucumber into smaller pieces that fit inside the juicer chute.

Juice everything except for the lemon.

Taste the juice. If you feel like it doesn't need any lemon juice, omit it completely (see note 2 & 3).
Notes
The ingredients can be adjusted to your liking – add more apples, less spinach, more cucumber.
Add the lemon at the very end after you tasted the juice. It might or might not need a full half of lemon. This will depend on how sweet/sour the apples are.
If you prefer sweeter juice, use red apples or stir in maple syrup.
Store in a sealed glass jar/bottle in the fridge.
Best consumed fresh but can last up to 48 hours if stored properly.
Nutrition Facts
Detox Green Juice
Amount per Serving
% Daily Value*
* Percent Daily Values are based on a 2000 calorie diet.
** As an Amazon Associate I earn from qualifying purchases.
LEAVE A COMMENT
RELATED POSTS