Nothing is better than a warm bowl of soup on a cold day. Check out the best fall soups that will keep you warm this rainy season.
Guys, fall has arrived and in many parts of the world it means that the weather goes from beautiful to bad. Think rain, storms, strong winds & low temperatures.
It's the time of year when we start thinking of making meals that keep us warm. Like these easy homemade soups.

To me soup is the ultimate comfort food. It's easy to make and it can be made in one pot. Doesn't it sound good? It does to me!
And because I am a huge soup fan I have for you a collection of the best fall soup recipes! I am 100% positive that you will find here a recipe that you'd love to try.
Let me know which ones you like the most or which ones you love to make and are not on this Best Fall Soups list!
I love all of them. Each one of them is unique in their own way but all of them have 3 things in common. They will keep you warm, fill your tummy and definitely satisfy your taste buds!
So guys, let's get cooking! Which one of these 21 best fall soups will you be making?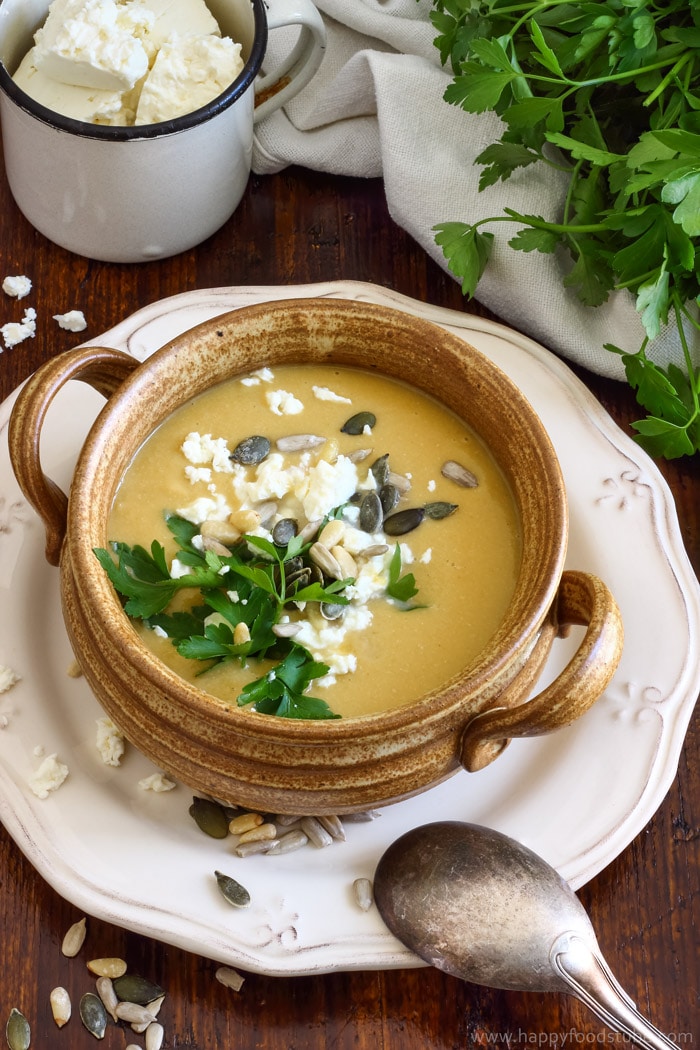 Creamy Chickpea Soup with Coconut Milk & Feta from Happy Foods Tube
Instant Pot Creamy Tomato Soup with Crispy Parmesan Chickpeas from Peas an Crayons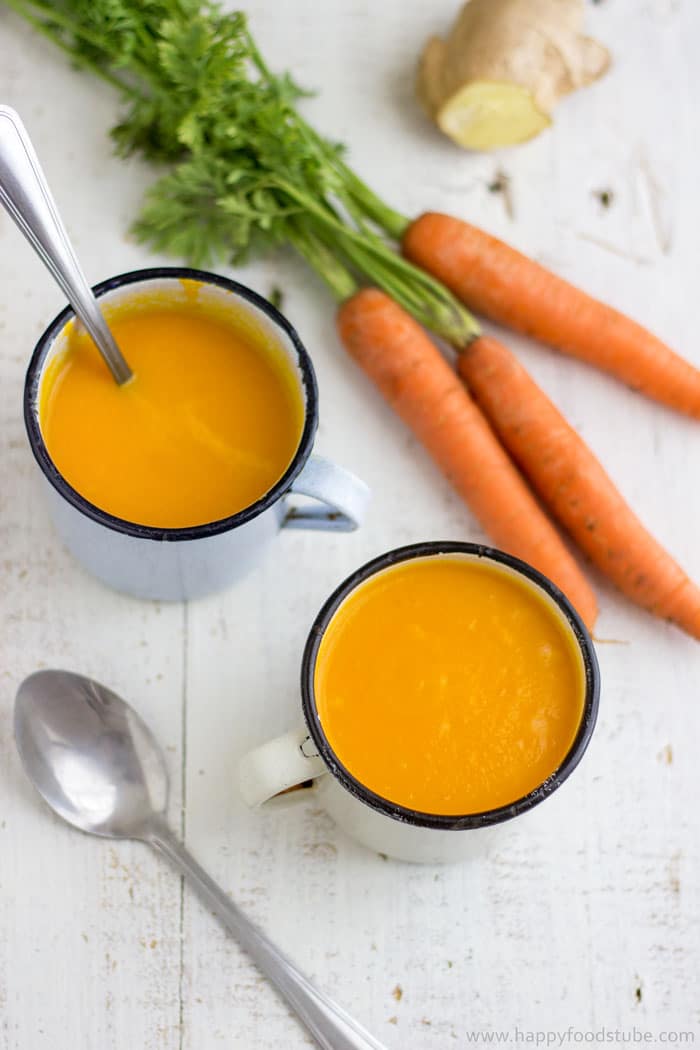 Healthy Carrot Soup from Happy Foods Tube
Zuppa Toscana from Savory Tooth (picture above)
Moroccan Carrot Red Lentil Soup from A Cedar Spoon (picture above)
Cannellini Bean, Sausage and Kale Soup from Cooking Bridge (picture above)
Pulled Pork and Bean Soup from Kitchen Sanctuary (picture above)
20-Minute Red Bean Soup from Happy Foods Tube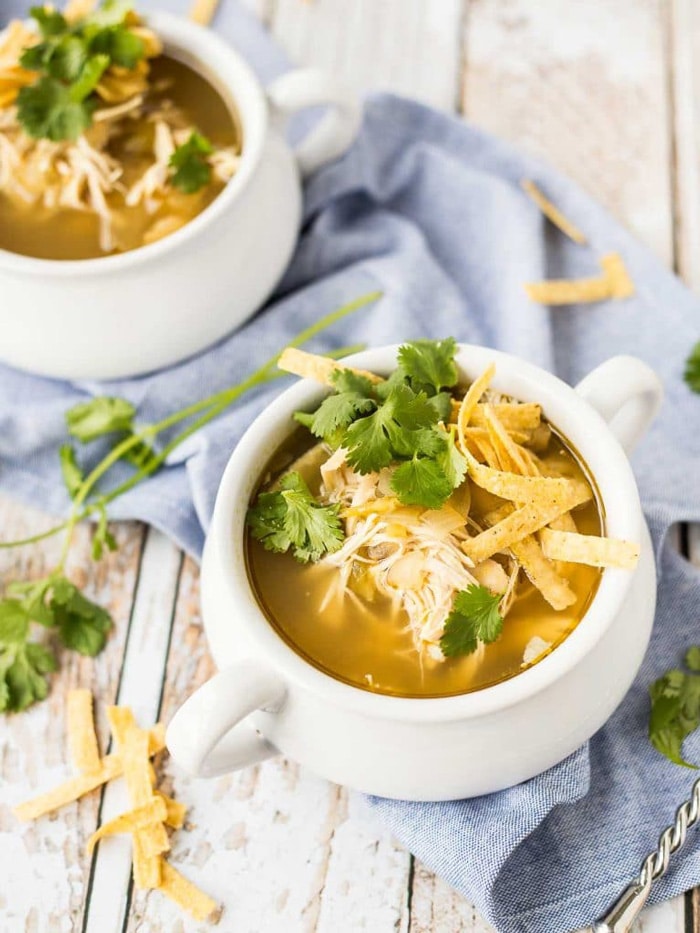 Slow Cooker Green Enchilada Soup from Rachel Cooks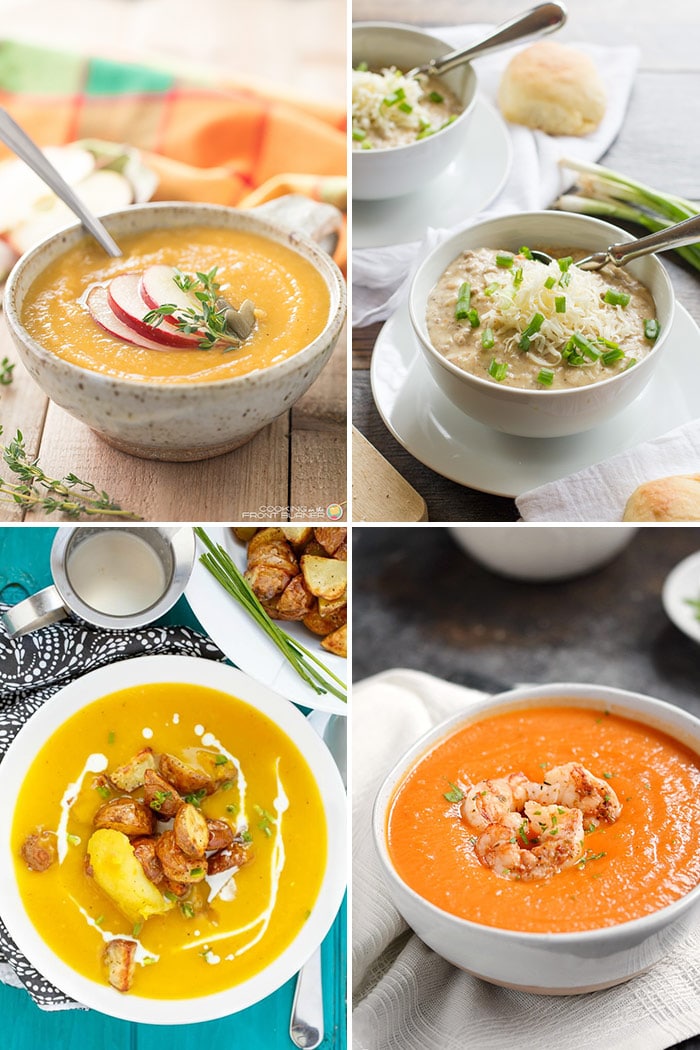 Easy Butternut Squash Apple Soup from Cooking on the Front Burners (picture above)
Slow Cooker Cheeseburger Potato Soup from Wholefully (picture above)
Roasted Red Pepper Soup with Grilled Shrimp from Cooking with Curls (picture above)
Roasted Apple Pumpkin Soup with Potatoes from The Cookie Writer (picture above)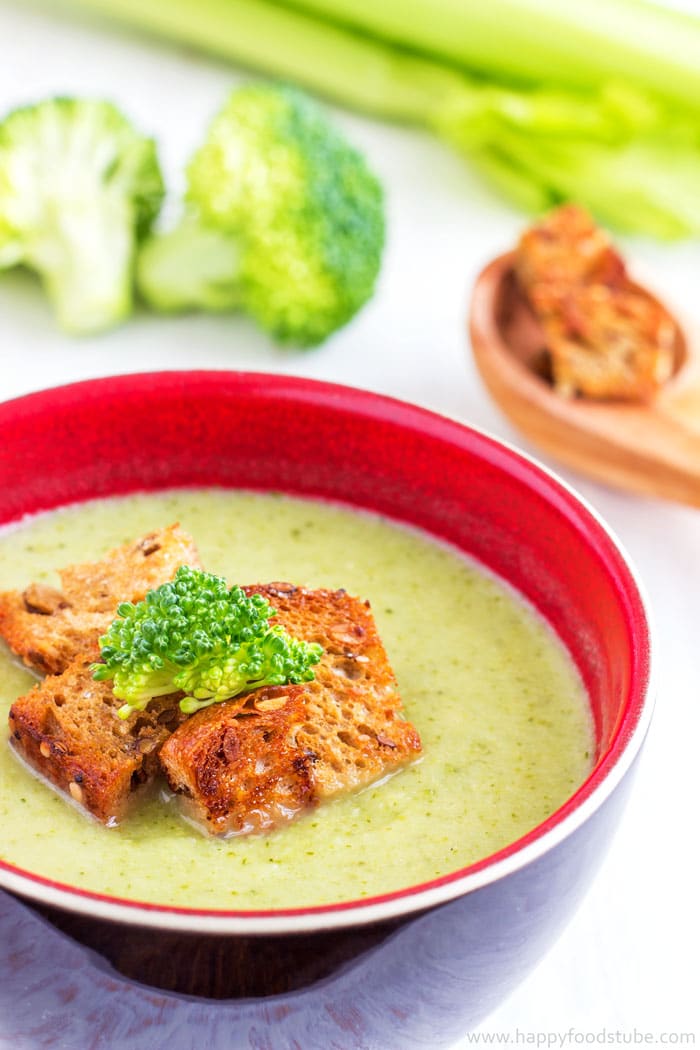 Creamy Broccoli & Celery Soup from Happy Foods Tube
20 Minute Paleo Chicken Noodle Soup from Noshtastic
Chicken and Green Chile Verde Soup from Taste and See (picture above)
Healthy Barley Soup Recipe from Watch What U Eat (picture above)
Palak Dal (Spinach Lentil Soup) from My Yellow Apron (picture above)
Lasagna Soup from Celebrating Sweets (picture above)
Curry Lentil Soup with Coconut Milk from A Side of Sweet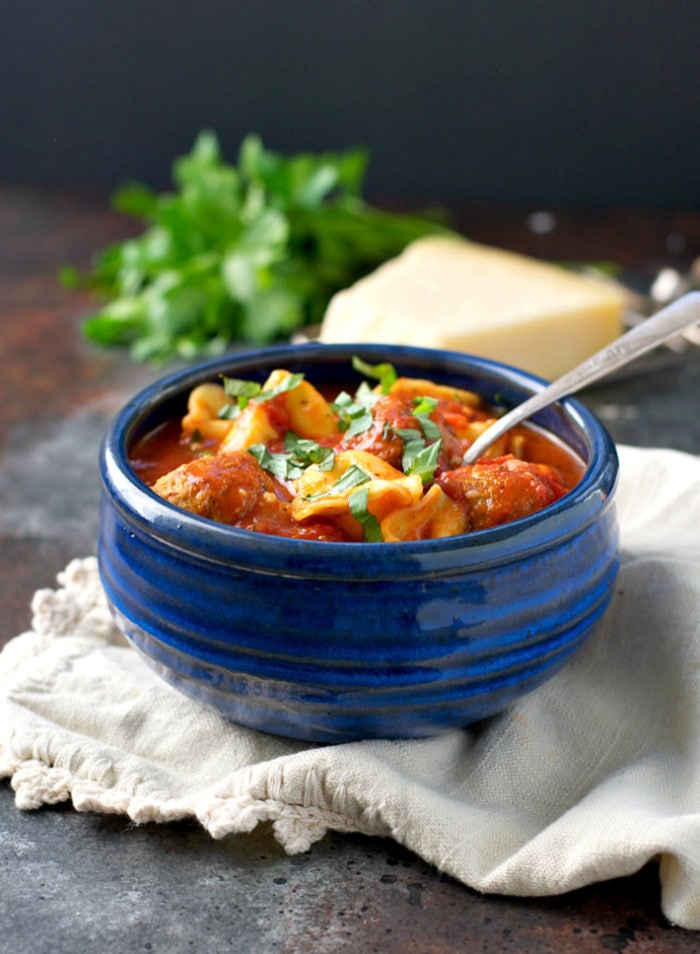 Weeknight Meatball and Tortellini Soup from The Seasoned Mom
This post contains affiliate links. For more information on my Affiliate Policy, please click
here
.