These 17 most popular recipes of 2017 were the most viewed and shared recipes this year on the blog! Have a look to see if your favorite recipe is on the list.
Guys, today I am bringing you a list of the most popular recipes of 2017. These are the recipes that you liked the most this year.
I hope that next year you will also find your favorite recipes here. If you do and give them a go, please let me know what you think!
Thank you all for your comments, suggestions and feedback. We really appreciate it.
So let's talk a bit more about these most popular recipes of 2017. (by the way, by clicking on each title you will be redirected to the recipe).
17. Immune Booster Juice – this is one of my favorite juices for several reasons. One: it's perfect for the winter season when we are surrounded by viruses. Two: It's naturally sweet. Three: If you are planning a detox or a diet – including this juice is a great choice.
16. Homemade Coconut Raffaellos – a very easy (no bake) dessert that makes a great present.
15. Gingerbread French Toast – If you are into gingerbread flavored foods, then you must try this recipe. Topped with cinnamon honey sauce it's hard to resist!
14. Beef Wellington with Mushroom & Jamon – Beef lovers! If you haven't tried this recipe yet, I urge you to do so. You will be in for a treat! My mouth is watering when I am writing this.
13. Almond Milk Hot Cocoa – perfect for those who are lactose intolerant or vegans.
12. Instant Pot Creamy Tortellini Soup – this is one of my favorite soups to make! It's the perfect comfort food for cold winter season.
11. Instant Pot Chicken Paprikash – another easy recipe for Instant Pot lovers!
10. Mashed Potato Flatbread – I am so delighted that this flatbread is in the top 10 of my most popular recipes of 2017. It truly is a delicious and easy to make recipe so if you haven't tried it yet, I highly recommend giving it a go!
9. Glowing Skin Green Juice – January is behind the corner so why not start the year with this fresh juice? We love it and you love it too.
8. Homemade Sweet Potato Flatbread – another delicious recipe for flatbread that you loved this year so much. And no wonder! It is easy to make and tastes amazing.
7. 1-Minute Instant Iced Coffee – This quick and refreshing coffee fix is perfect for summer!
6. Orange Loaf Cake – this is a recipe I found in an old cookbook and it's been among my most popular recipe since I put it on the blog.
5. No Bake Chocolate Biscuit Cake – I like no bake desserts and looks like you do too! This one got to top 5 of the most popular recipes of 2017.
4. Simple Homemade Lemon Tart – This is definitely a must-try dessert! It's also one of my most favorite tarts to make.
3. Body Cleansing Lemon Ginger Water – Drink this water first thig in the morning and your body will thank you! It's also perfect for detox.
2. Instant Pot Fried Rice – I would have never guessed that this easy pressure cooker recipe will be number 2 of the most searched and viewed recipes.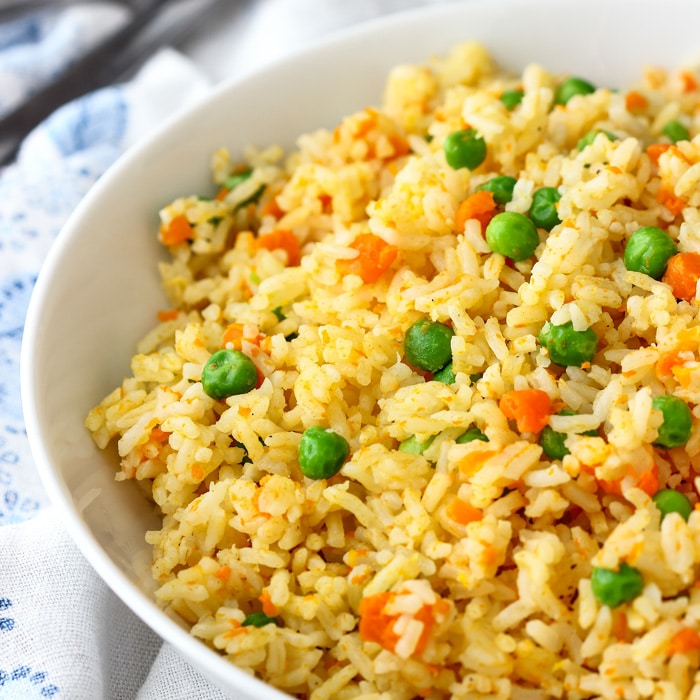 1. Homemade Churros – Churros! Number one on my list of most popular recipes of 2017. I am delighted to hear that you love this recipe as much as we do! This Spanish breakfast and fiesta treat is just addictive.
So guys, this is the list of 17 most popular recipes of 2017 on our blog. Which ones are your favorite?
RELATED POSTS