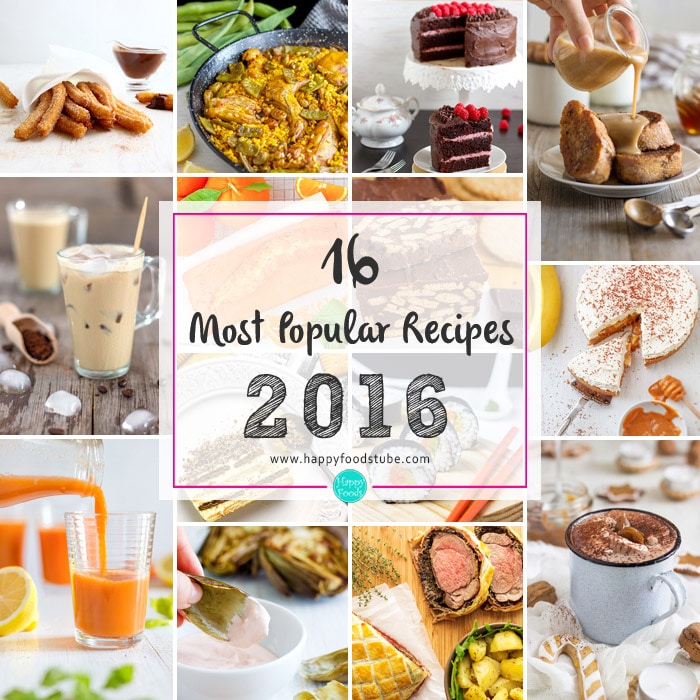 Check out our 16 most popular recipes of this year! Homemade dessert recipes were the ones you loved most in 2016! I hope you found time to try at least some of them and if not, you will still have the whole next year to do so! They all are delicious!
Thanks for reading and liking our recipes!
Wishing you all a Happy New Year 2017!
16. Winter Vitamin Boosting Juice
Recipe here: Winter Vitamin Boosting Juice
15. Savory Tuna Sandwich Cake (Smörgåstårta)
Recipe here: Savory Tuna Sandwich Cake (Smörgåstårta)
14. Immune Booster Beet, Carrot & Orange Juice
Recipe here: Immune Booster Beet, Carrot & Orange Juice
13. Paella Valenciana
Recipe here: Paella Valenciana
12. Homemade Sushi
Recipe here: Homemade Sushi
11. Red Wine Chocolate Raspberry Cake
Recipe here: Red Wine Chocolate Raspberry Cake
10. Creamy Dulce de Leche Hot Chocolate
Recipe here: Creamy Dulce de Leche Hot Chocolate
9. Oven Roasted Artichokes with Homemade Garlic Dip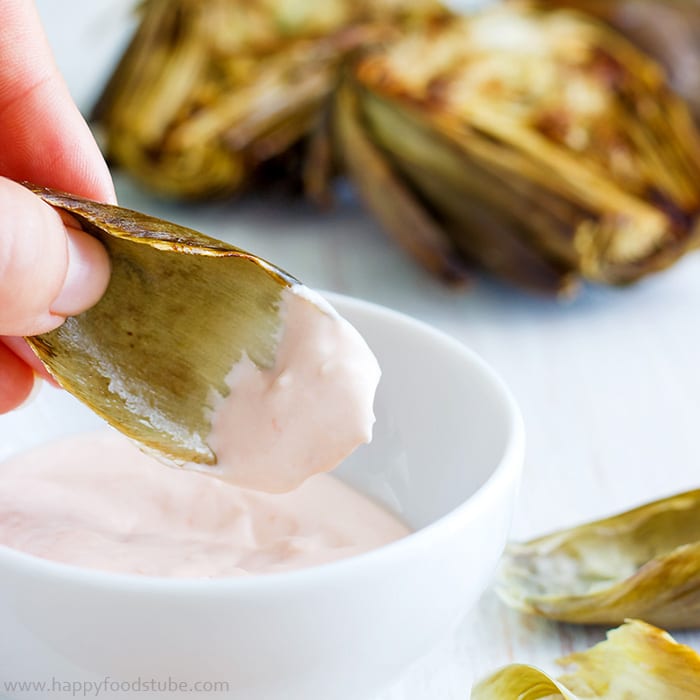 Recipe here: Oven Roasted Artichokes with Homemade Garlic Dip
8. No Bake Biscuit Cake with Pudding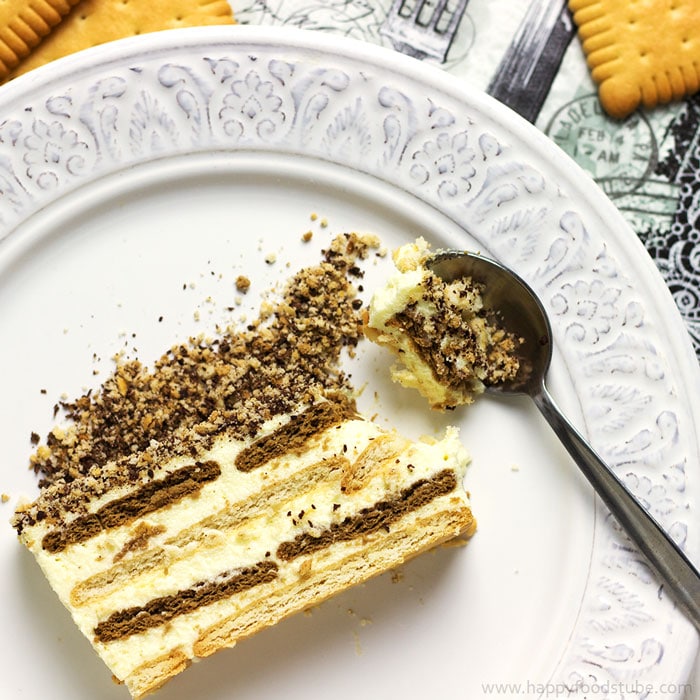 Recipe here: No Bake Biscuit Cake with Pudding
7. Easy Beef Wellington with Mushroom & Jamón
Recipe here: Easy Beef Wellington with Mushroom & Jamón
6. No Bake Banana Banoffee Pie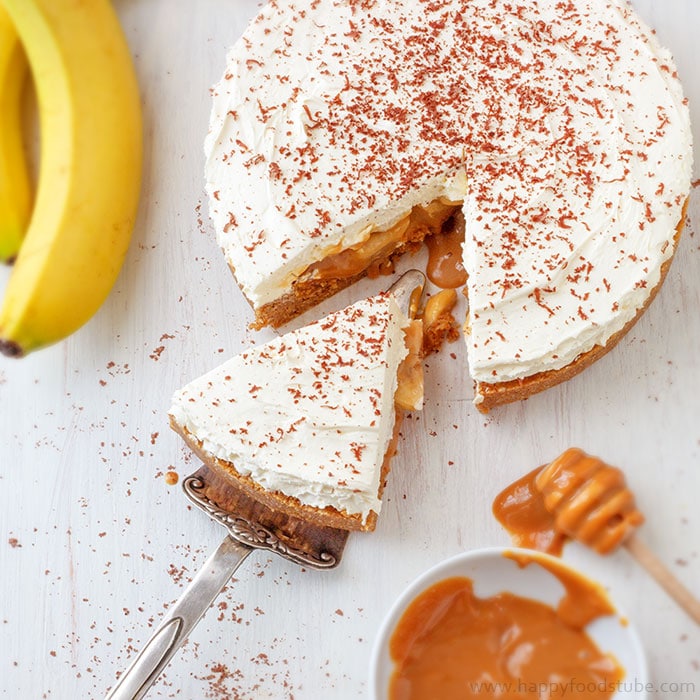 Recipe here: No Bake Banana Banoffee Pie
5. No Bake Chocolate Biscuit Cake
Recipe here: No Bake Chocolate Biscuit Cake
4. 1-Minute Instant Iced Coffee
Recipe here: 1 Minute Instant Iced Coffee
3. Gingerbread French Toast with Cinnamon Honey Sauce
Recipe here: Gingerbread French Toast with Cinnamon Honey Sauce
2. Orange Loaf Cake
Recipe here: Orange Loaf Cake
1. Homemade Churros
Recipe here: Homemade Churros
RELATED POSTS